Farm Equipment editors encounter a variety of articles, social media posts, podcasts and videos that offer a unique look at various aspects of our great farm machinery industry. Here is our favorite content from the past week from across the web. "Best of the Web This Week" is brought to you by CLEANFIX. 
---
---
A celebration of modern agriculture took place on the National Mall on Tuesday, bringing the people and machines that feed America to its capital. Watch a recap of the 2022 National Ag Day festivities in Washington, D.C. 

---
One of our favorites on YouTube is Versatile's Mike Less (Farmhand Mike) and his regular updates from wherever his many travels take him. In his newest video, he takes us to Arizona for the first Versatile Dealer meeting held in 3 years. The last time Farm Equipment editors attended, it was held in Winnipeg — in November (Just sayin'!)
---
This week, Solinftec announced that GROWMARK, one of North America's largest cooperatives, will run its new autonomous crop-scanning robot throughout the entire 2022 season. See the robot in action in this video from Precision Farming Dealer.
---
This insightful blog from Purdue's Scott Downey (a past presenter at the Dealership Minds Summit) first asks what your dealership's sales picture would look like if it could perform "just" 10% better. And ideas on how to get there …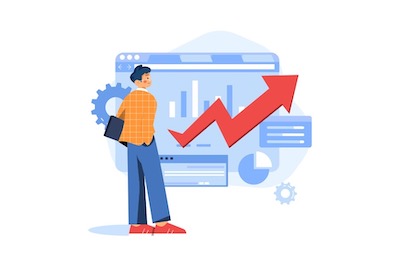 ---
McFarlane Manufacturing, consisting of diversified holdings in farm equipment manufacturing, equipment dealership and structural steel, was featured on the "Manufacturing Marvels" program. This 2-minute video takes you inside the 100-year-old manufacturer in Sauk City, Wis., a drive Farm Equipment staff has made many times over the years, with meetings at both the farm equipment dealer and manufacturer.
---
Matt Faul is another prolific YouTuber on his Red E business, which is making a name for itself across the nation in seeding solutions and rebuilding. Here Faul describes the Fargo-area building his company now occupies in the former Amity space and provides some recent history of the company and its growth.
---
Best of the Web This Week is brought to you by CLEANFIX.
Proven in the most demanding of ag conditions, CLEANFIX reversible fans provide the most efficient diesel engine cooling and radiator cleaning available. The multi-patented reversing fan technology maintains machine cooling as needed and, when required, provides the strongest blowout of dust and debris — without halting or slowing operations.

Click here to view past "Best of the Web This Week" updates.
https://www.farm-equipment.com/articles/20234-farm-equipments-best-of-the-web-week-of-march-25-2022