As the small business landscape continues to change and evolve, many entrepreneurs are looking for ways to start and grow their businesses. With funding often being a major challenge for these businesses, many organizations, including private corporations, state organizations, and federal government agencies, are now offering small business grants to help them succeed.
These grants can provide crucial support at the start of a business, allowing entrepreneurs to focus on building their vision without worrying about where the funding will come from. They can also provide ongoing support, helping businesses to evolve and adapt over time.
Whether you're starting your entrepreneurial journey or are already working on growing your business, a business grant could be what you need to succeed in 2022. So, if you are ready to make your dream of entrepreneurship a reality, don't hesitate to learn more about the available small business grants today.
Ways to get small business grants for your business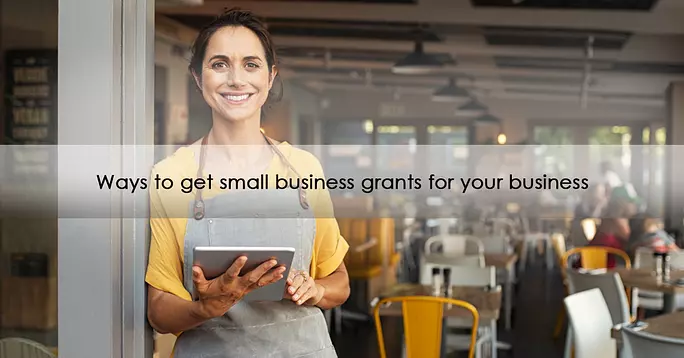 There are many different types of grants and funding that support small businesses. Some are government-funded, while others come from private sources.
Small business grants differ from loans because they are not meant to be paid back monetarily. They are also not a form of investment capital, so grantors won't be asking to own a part of your business assets.
However, there is an expected return on investment. This is done by assuring your grantor that your business plan is essential and contributes to their long-term goals and mission of economic growth, the common good, and innovation.
Although the grant money is mere financial assistance, the grant issuers may direct how the funds will be spent, including the resources they think you would need to grow and develop your business further. Here's are some of the most common ways to get funding for your new venture:
1. Look for grants aligned with your business
Search online for a list of startup grants from state and local governments and private nonprofit organizations. They'll often list what they fund and how much they'll give out each year. Some grants are available from larger organizations such as the Small Business Administration (SBA).
Small business owners can also search for grants through the U.S. government's website, Grants.gov. This site lists thousands of available funding programs for all levels of the government, profit and nonprofit businesses, and other eligible organizations.
If you're in the healthcare field, many grants are geared toward helping people access healthcare services who can't afford them. Some grants help people start their own businesses or expand them if they're in retail. There are plenty of grants available for research and development projects if you're in technology.
2. Comply with the eligibility requirements
Although grants are often easier to qualify for than small business loans or other types of funding, they can be more competitive and harder to get than other funding sources. Before getting started, it's important to read the eligibility requirements carefully before submitting your application.
They may be awarded based on different criteria, such as:
Demonstrated need (such as low income)
Geographic location (area of small rural businesses)
Specific industry or subject area (such as arts or science)
3. Ensure your business mission is a good fit with your target organization
You want to find an organization that wants to help you succeed, not just write you a check. If you can find one that shares some of your values or interests, all the better. When writing a grant proposal and submitting your grant application, ensure that your idea aligns with what the organization wants to do.
A way to do this is by looking at their website and seeing how they describe their mission statement and goals. Do they focus on helping people? Protecting wildlife? Improving education? If so, your idea might fit into their goals and objectives better than someone else's idea.
4. Plan your expenses
Federal agencies or foundations award most grants. Some grants are restricted only to women and minorities, while others are available to everyone.
If you don't know this information, it's impossible to know how much of a grant award you might be eligible for. A small business can apply for as little as $1,000 or as much as $500,000 — but most people won't need anything that large unless they have an extremely large-scale project in mind.
5. Center your goals on development and innovation
Private companies that provide small business grants usually focus on eligible businesses with lots of innovation, growth, and expansion.
Organizations that offer small business grants typically favor businesses that they see as innovative, forward-thinking, and on a path to growth. Focus on your plans to scale, novel technologies you want to develop, and how your organization can help attain its goals.
Small business grants for startup owners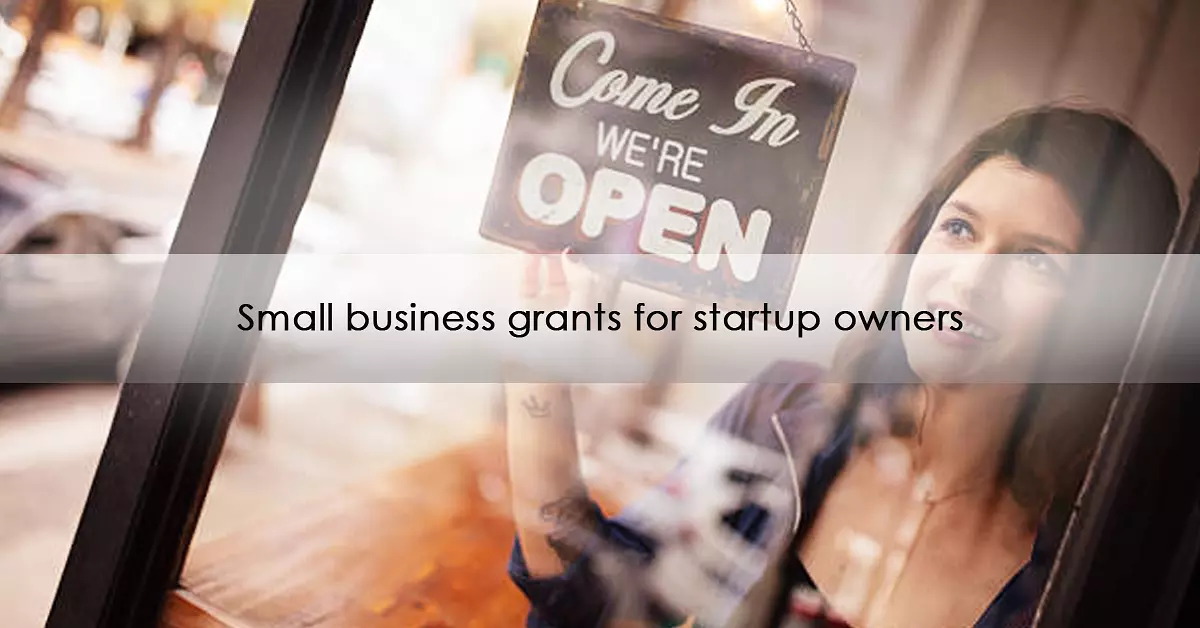 The best startup business grants can help you get your business off the ground. These grants are awarded to companies that have just begun to operate. To find the best startup small business grant opportunities for your company, consider the following listed here:
1. Amber Grant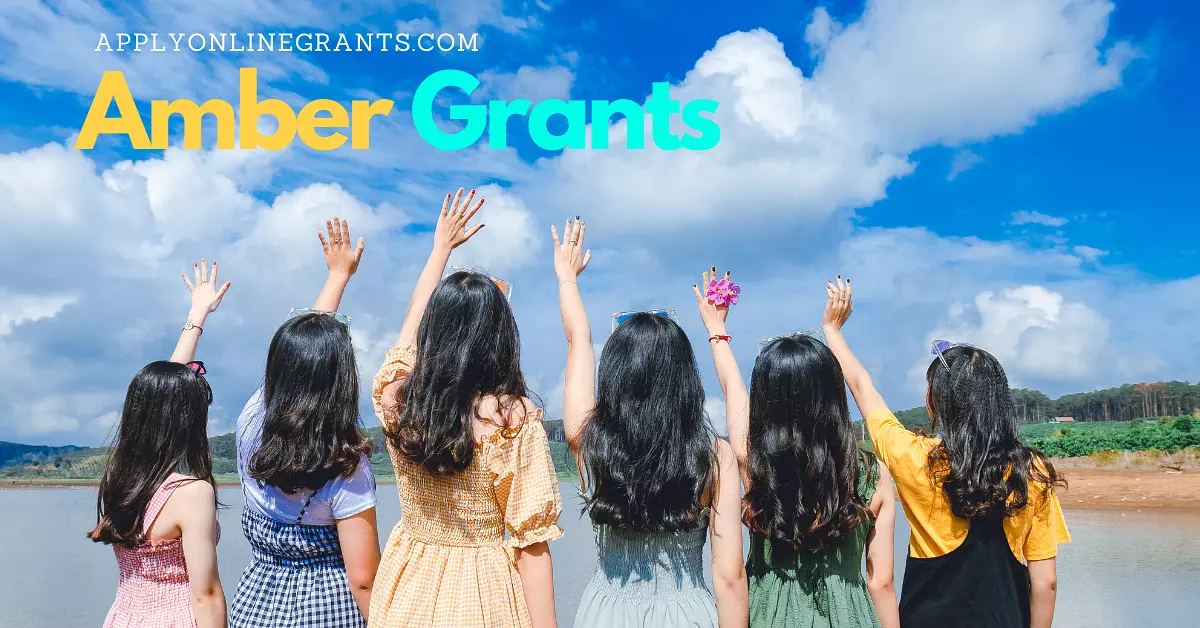 Grant amount: $4,000 to $30,000
Amber Grant was established in 1998 by WomensNet to honor the memory of a young woman who died at an early age before achieving her business dreams. At present, they keep this tradition of having monthly grant recipients of $30,000 in Amber Grant money.
Yearly, they also give away grants of $25,000 as "Year-End Grants". Female applicants must share their business stories with detailed explanations of how they will spend the money to be considered for the grant. The good thing about it is there's no need for complicated and lengthy paperwork.
Eligibility requirements
Must have a women-owned business
Must be residing in Canada or the United States
Must pay a $15 application fee
2. Economic Development Administration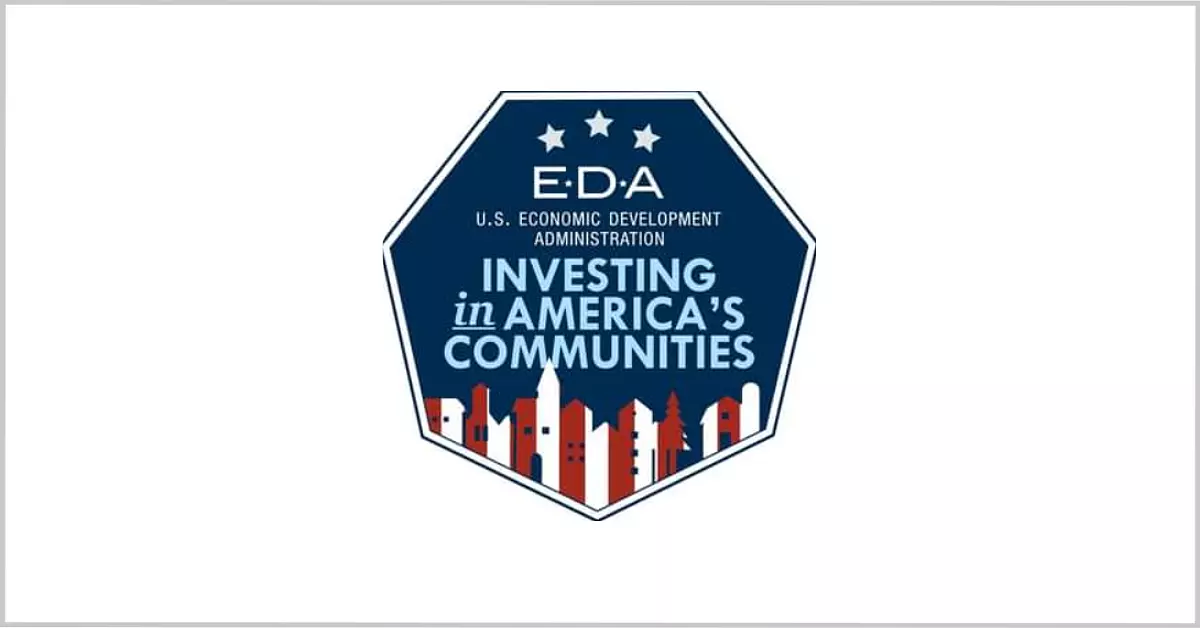 Grant amount: varies according to the grant
EDA works to encourage entrepreneurship, economic prosperity, and innovation by providing aid through technical assistance, federal government grants, and resources. This agency was given supplemental funding worth $3 billion under the American Rescue Plan to continue serving different communities in the country. Their goals are to accelerate the betterment of the economy and fully recover from the pandemic's economic shocks.
Eligibility requirements
must be a political subdivision of a state
Indian tribe
nonprofit acting with a state's political subdivision
district organization
institution of higher education
Government grants for small businesses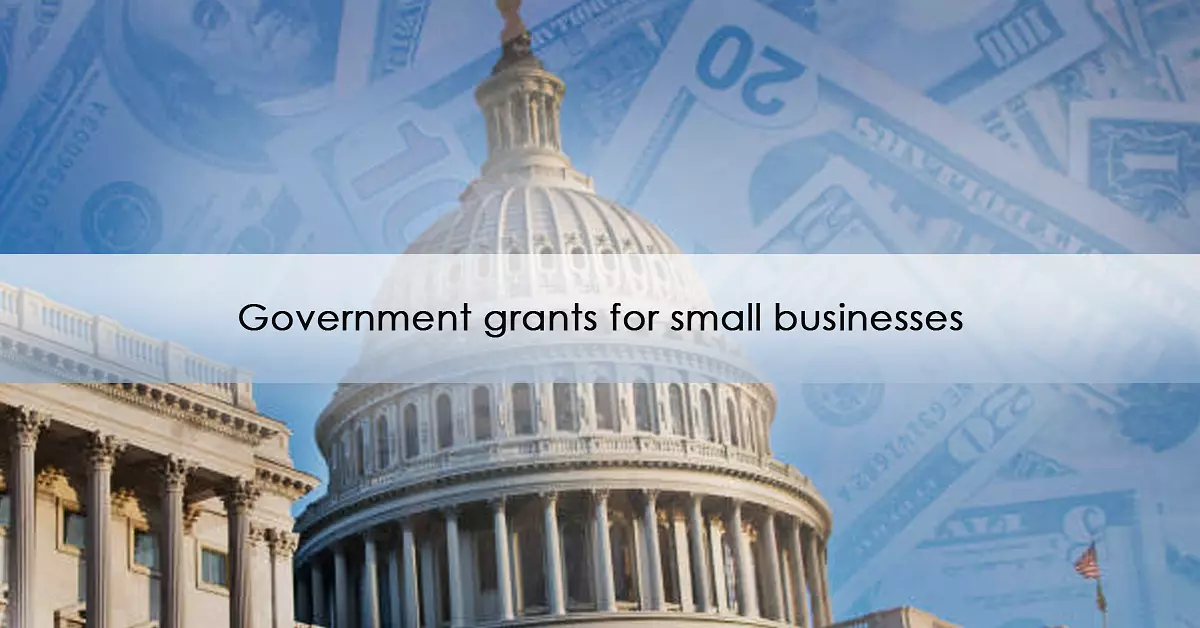 Small business grant programs are a great way for companies to get a leg up on their competition. These can help them in many ways, from funding a new product line to purchasing office equipment and technology upgrades. Many entrepreneurs were able to start up or expand with the help of government grants. The following list provides a few examples:
1. USDA Rural Business Development Grants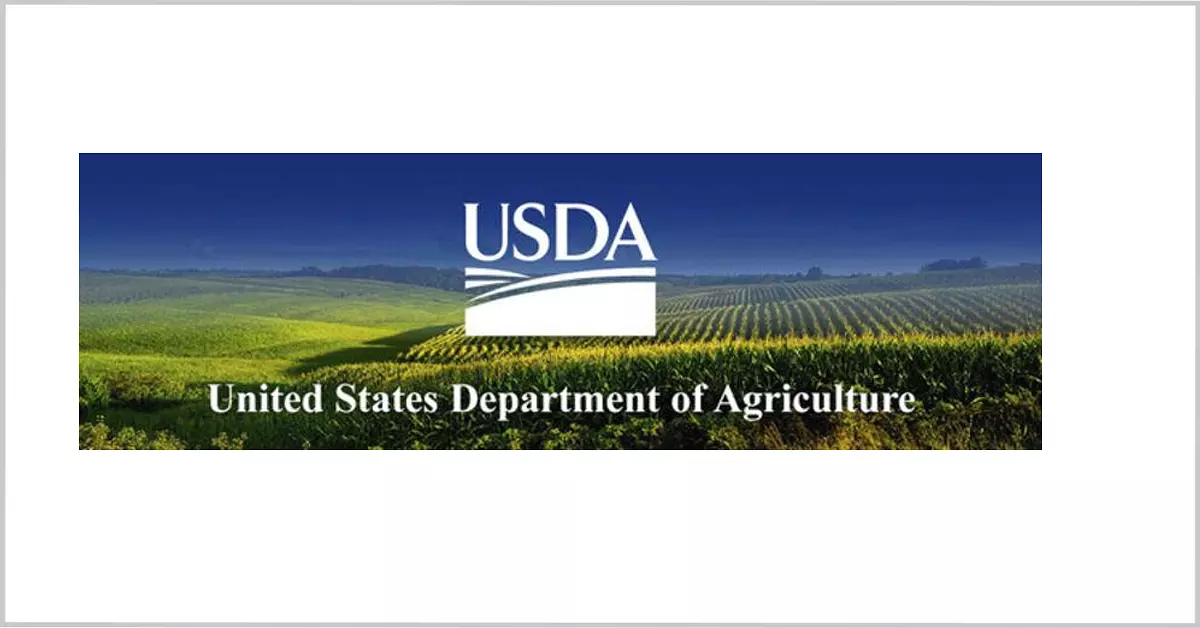 Grant amount: from $10,000 to $500,000
The USDA grant is given to public districts, state agencies, nonprofit organizations, and more to provide funding for small and developing companies in rural areas working in industry-related fields such as pollution control and land, economic, and transportation development.
Aside from rural grants, they also offer loans and loan guarantees. You can tailor your searches according to your state and sector to view additional information about each grant, including its terms, funding amount, and deadlines.
Eligibility requirements
A company with <50 employees
Operating in a rural area with less than 50,000 in population
Gross revenue of less than $1 million
2. U.S. Department of Education Grants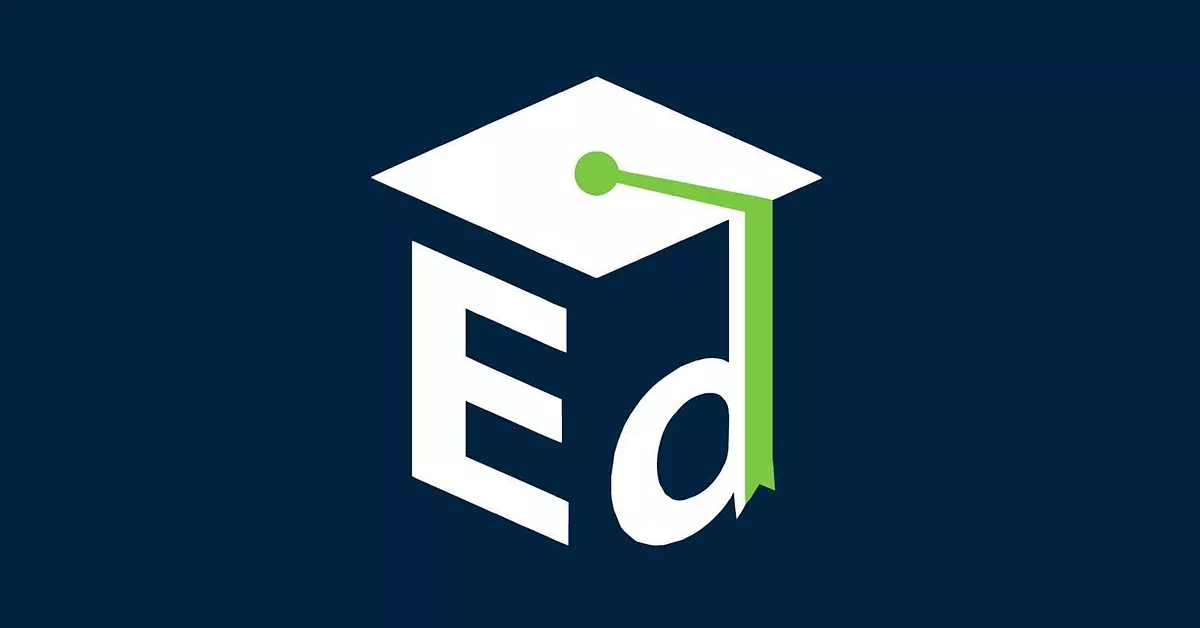 Grant amount: up to $12 million
This grant is specialized and accessible for small businesses operating in the education industry. It offers different grants for different purposes, including state and special education, rehabilitation, and scientific research. The grant list programs include details about eligibility, award ceilings, funding amount, regulations, the number of awards, FAQs, and more.
Further, it awards yearly a total of $120 billion worth of work-study awards, loans, and federal grants to millions of college students who apply for federal student aid (FAFSA).
Eligibility requirements
3. Artwork Archive's Art Business Accelerator Grant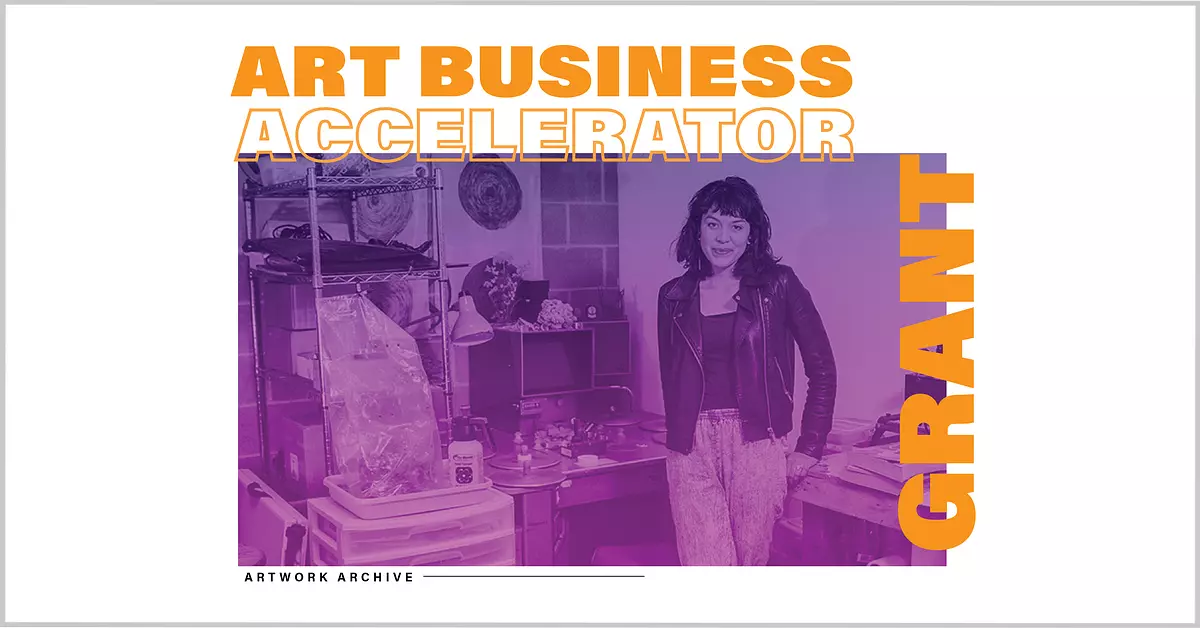 Grant amount: $2500 each
Ten visual artists will receive grant money amounting to $2500 each in this grant. Also, it will give them the essential business skills to become successful entrepreneurs and artists with six weeks of one-on-one expert career guidance and self-guided online educational materials.
Moreover, it lets artists create new work and cover studio rent expenses and materials to continue making a significant difference in their environment.
Eligibility requirements
Participated in public art, mentoring, and community projects
Should be 21 years old and above
Open to all artists globally
Discipline should be in painting, sculpture, photography, ceramics, site-specific works, installation, and more
Music, sound art, film and video, dance, and theater are not eligible
With a proven track record of 2 years of involvement in arts
Grants for minority-owned business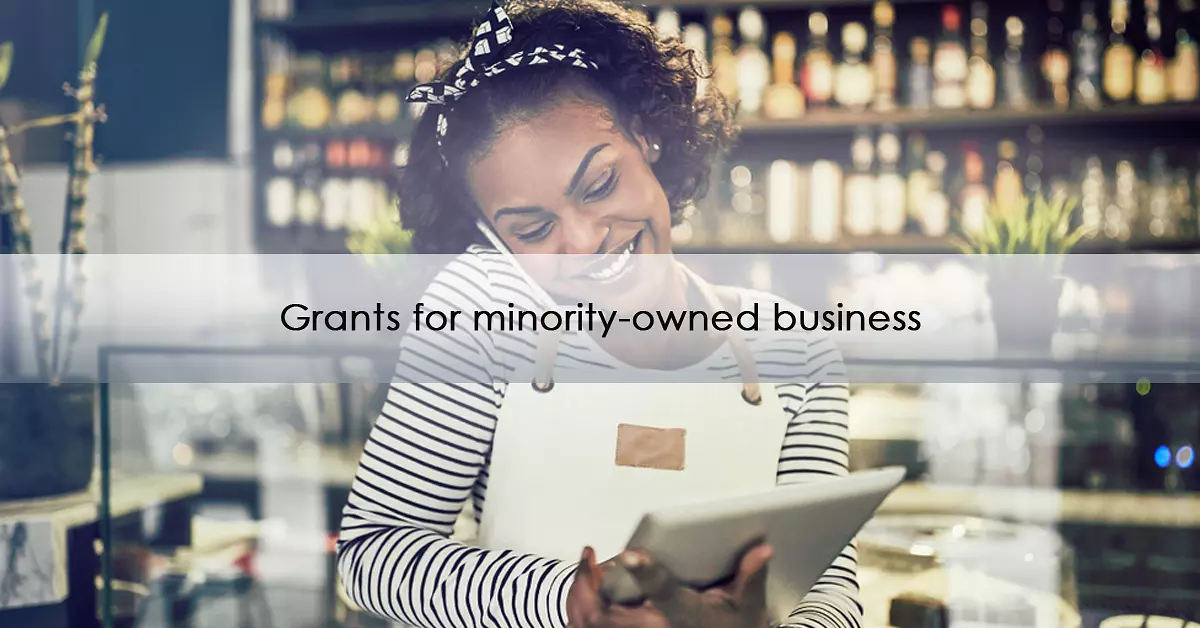 Businesses owned by minorities face a host of challenges and barriers to success. One of the most significant is access to capital. The good news is that there are grants available for these businesses.
From private grants to government business funding programs, there are several funding options these businesses can consider. These grants can be used for various purposes, including hiring new employees, business start-ups and expansions, research and development, and marketing campaigns.
If you're looking for grant funding for your business, here are some of the best sources of grant funding available specifically for minority-owned businesses:
1. The Galaxy Grant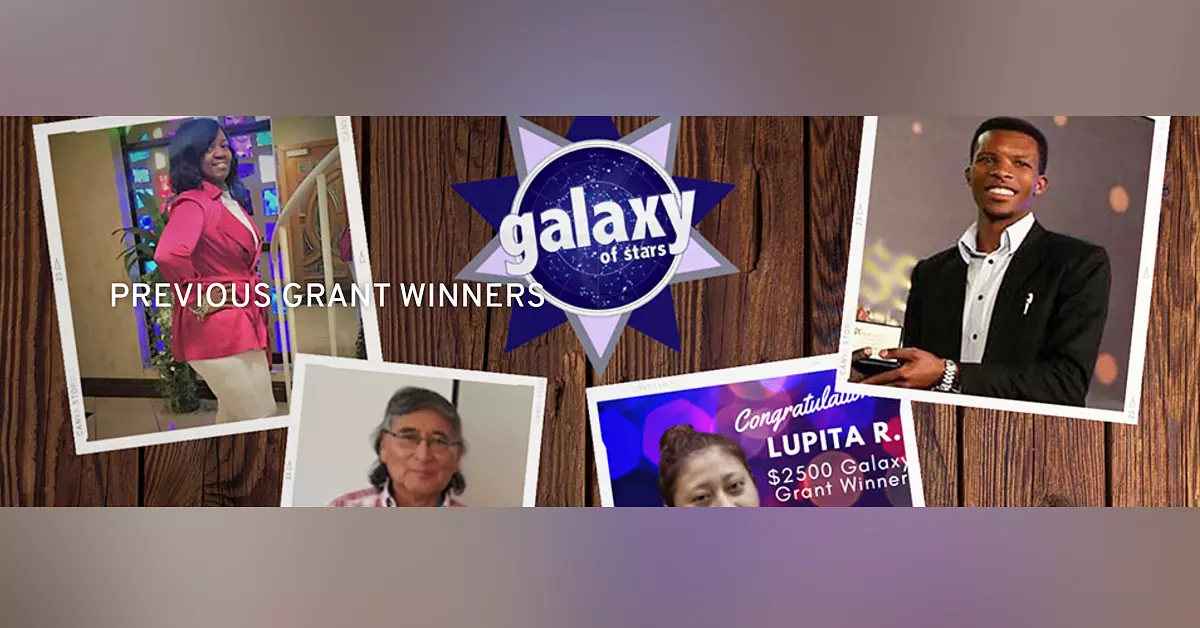 Grant amount: up to $2900
This grant is brought by Hidden Star. It is an Austin-based nonprofit 501(3)(c) organization that aims to address income inequality and redistribute wealth not limited to the government. The grant is exclusively for women- and minority-owned businesses.
Their application process includes multiple steps. To double your chances of winning their offering, refer a friend and get a chance to win together. They also offer networking opportunities, business advice, and free web hosting.
Eligibility requirements
all ethnic minorities and female entrepreneurs who want to start and grow businesses
2. The Coalition to Back Black Businesses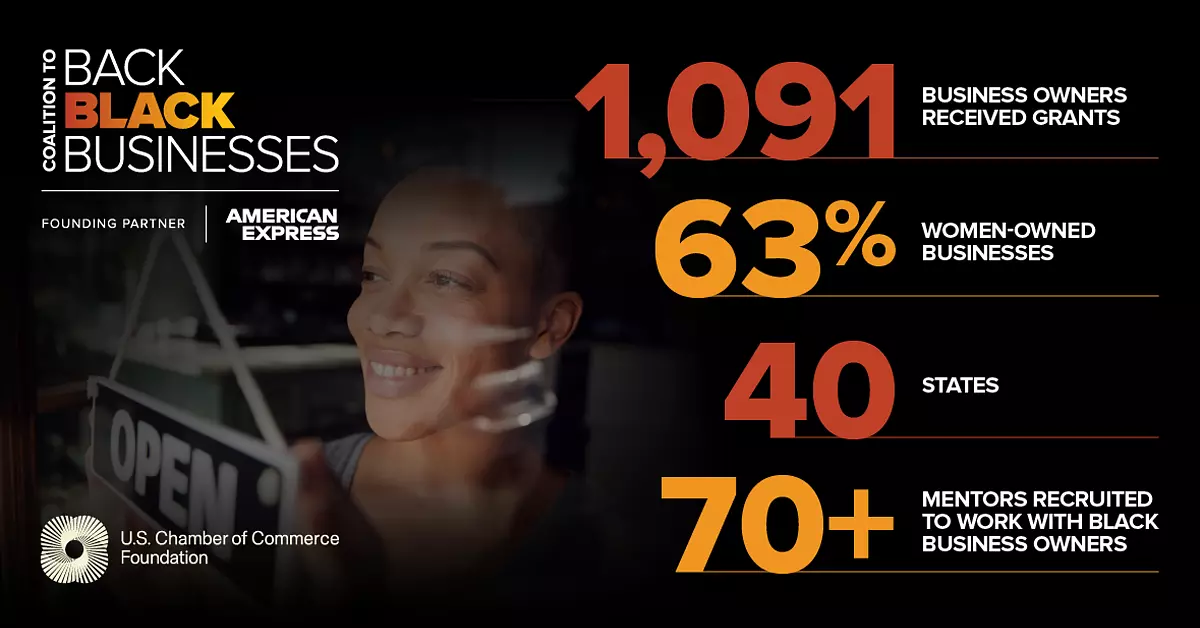 Grant amount: $5,000 to $25,000
This grant awards Black small business owners and communities they are involved with to fully recover from the COVID-19 pandemic and keep moving forward. They see small businesses as essential parts of a community, so it's important to strengthen these businesses to fasten their communities' recovery.
This coalition also partners with other organizations, including Altice USA, Shopify, the AIG foundation, American Express, the National Black Commerce, and more. They planned to work together in the next 4 years to allocate grants, resources for Black-owned business empowerment, and training worth $14 million. This will destress communities that have long struggled economically.
Grants worth $5000 are distributed to applicants every fall, with enhancement grants worth $25,000 during summer. Lastly, this grant will bolster black businesses' online presence, marketing efforts, and physical spaces.
Eligibility requirements
The Black-owned enterprise must have 3 to 20 employees, including full-time and part-time employees, individuals, and the owner under the same contractual agreement
Proof that you've suffered financially due to the COVID-19 pandemic
Must be operating in an economically vulnerable community recognized by the Distressed Communities Index
3. The National Association for the Self-Employed Growth Grants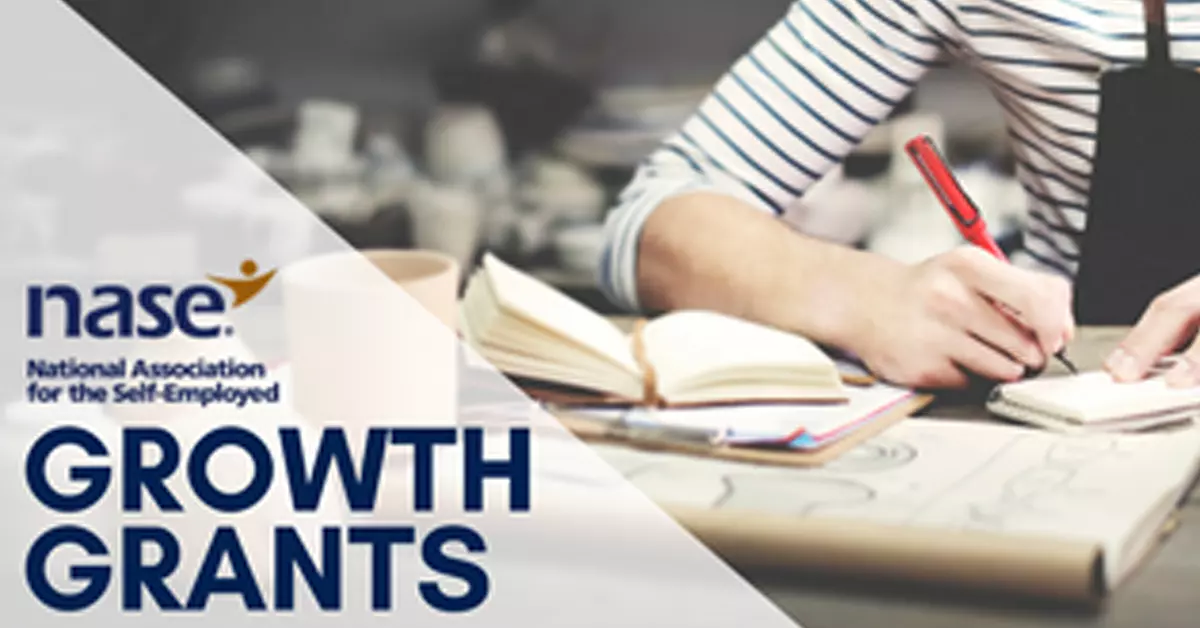 Grant amount: $4,000
Founded in 2006, the NASE has given over $1 million to its member through its Growth Grants programs in the form of small business grants. The grant money can be used for hiring employees, facility expansion, marketing and advertising, and other important business needs.
They select four winners quarterly and provide grants worth $4,000 for their business's growth. When you apply for their dependent scholarship, four winners will be selected and granted $3,000 each.
Eligibility requirements
Must be a NASE member (annual, veteran, silver, and gold)
Provide a plan on you will use the money
Demonstrate and provide documentation on how the grant can help your business grow and succeed
4. Minority Business Development Agency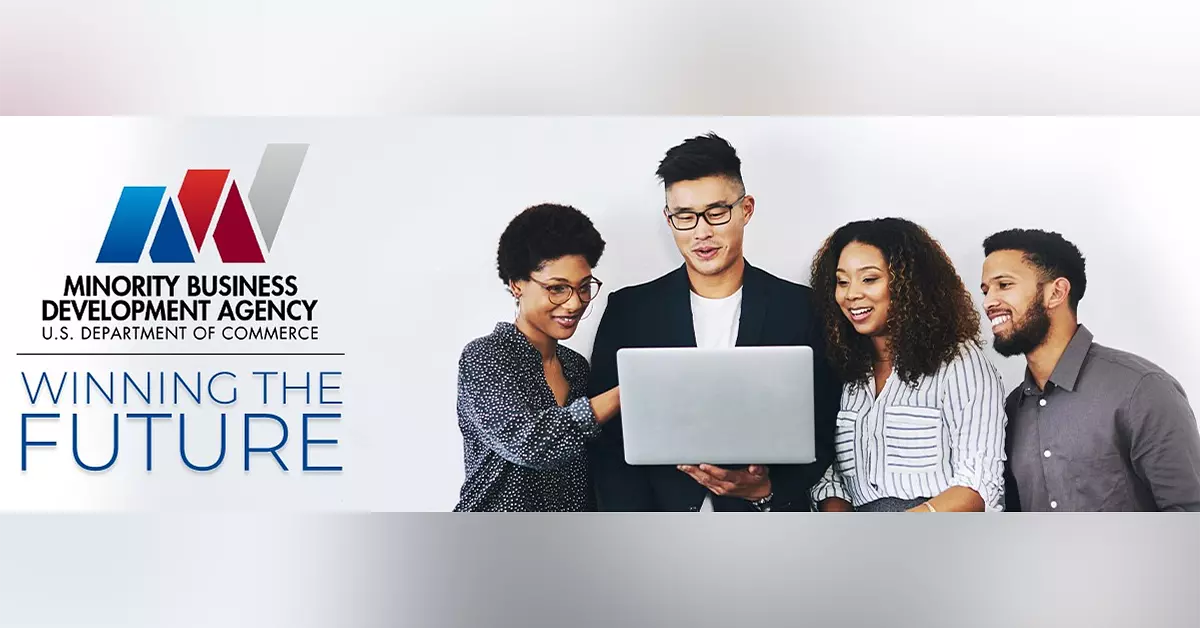 Grant amount: varies according to the grant
MBDA is the sole existing federal agency that provides an extensive list of resources for minority-owned businesses to find and secure grants and other funding opportunities and focus on their competitiveness and welfare.
For over 40 years, the MBDA has worked by creating a string of associates and minority business centers to help them nurture their companies in terms of their number of employees and revenue. This leads to the minority businesses' better capabilities to create jobs, make a difference in the economy, increase profits, and expand internationally.
Eligibility requirements
Grants for women-owned businesses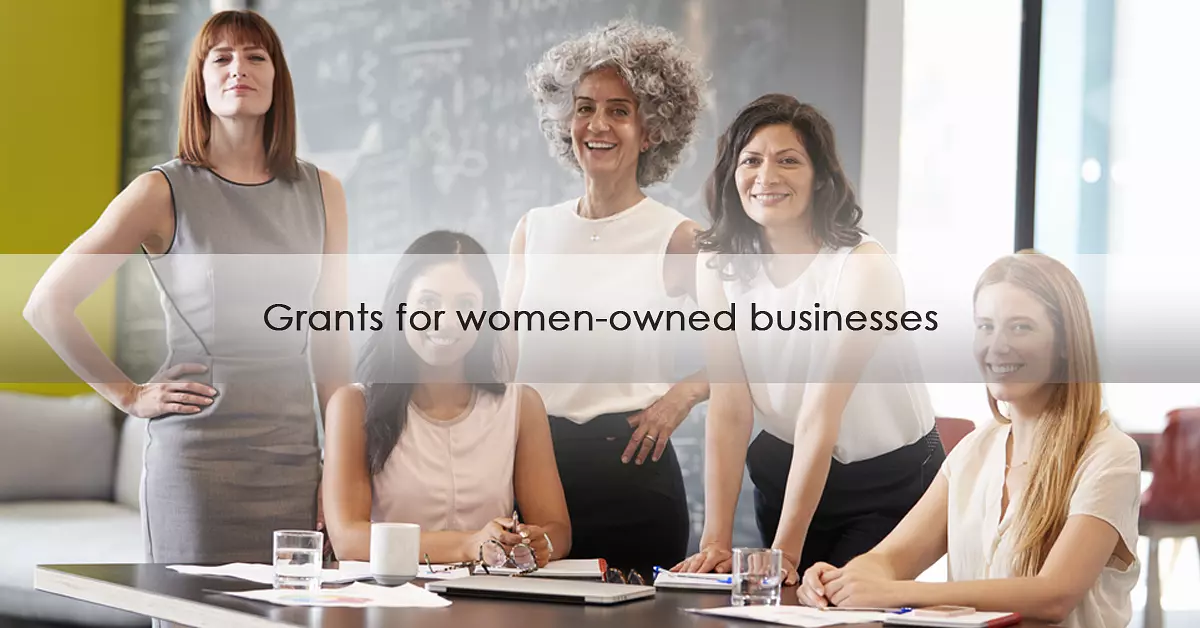 Grants for women-owned businesses are available from various sources, including the U.S. Small Business Administration, the federal government, and other private organizations. Grants are typically provided as loans, and they do not have to be repaid.
Grants for women-owned businesses can help you fund new ventures or expand existing ones. In addition to financial assistance, these grants may also provide mentoring and training opportunities to help you improve your business practices.
1. The Girlboss Foundation Grant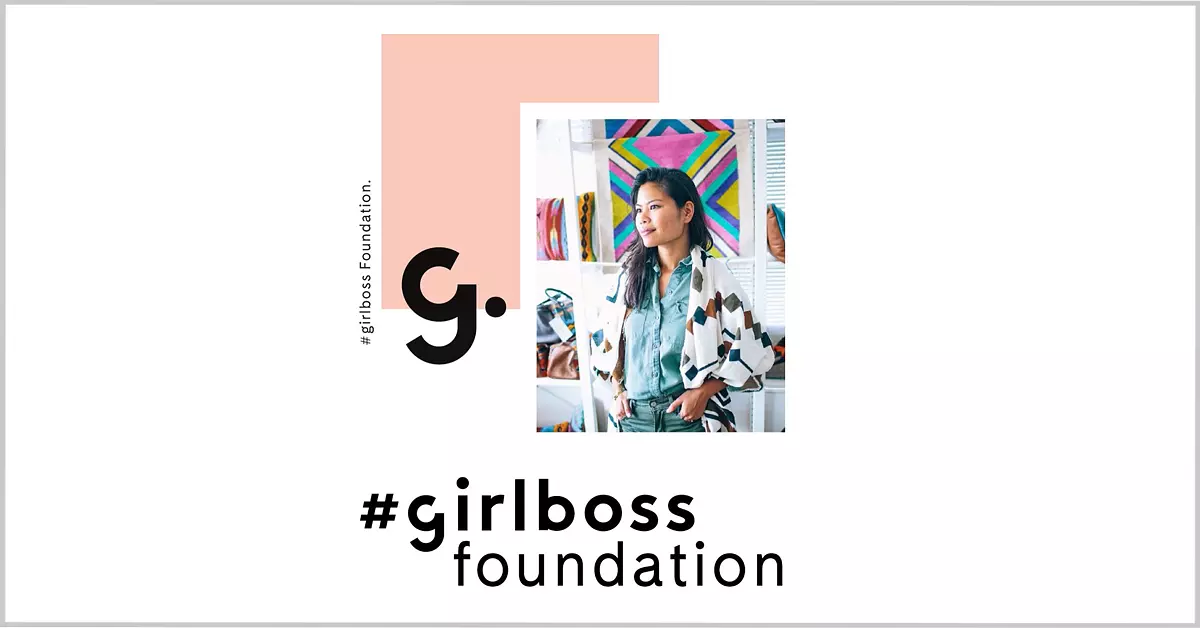 Grant amount: $15,000
The foundation started in 2014 and has awarded a total of $130,000 to female entrepreneurs to help them create innovations in design, music, arts, and fashion industries. Grant winners will be featured on Girlboss's official website, newsletters, and other social media platforms.
In addition, they will be provided with promotion and career-building tools. These grants are awarded twice a year. Applicants should be able to submit a sample of their work, business plan, and how they will spend the money. The judge will evaluate them based on their creativity, business planning, innovation, and demonstration of financial needs.
Eligibility requirements
Must be in the industry of design, music, arts, and fashion
Female with proof of United States residency
Must be 18 years and older
2. Kitty Fund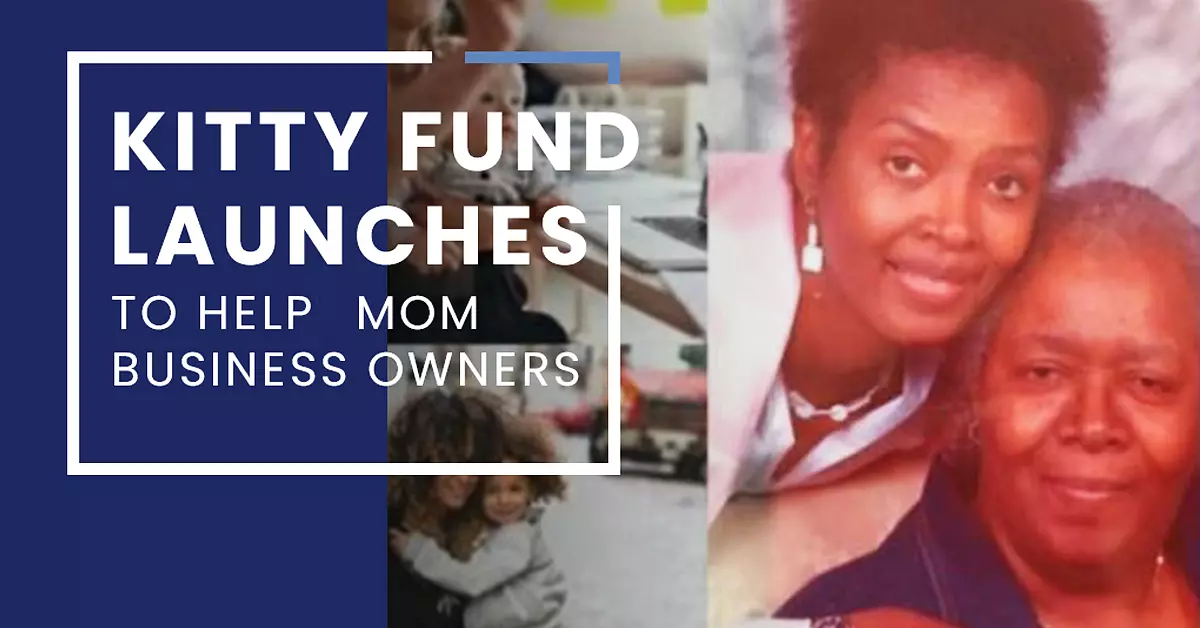 Grant amount: $500
The Kitty Fund was founded by Founders First CEC, a 501(c)3 nonprofit organization in California that aims to micro-invest in moms owning small enterprises with at least 2 employees. It was founded to celebrate Mother's Day and Kitty Webster, who passed away in March 2020.
The fund made its initial investments worth $13,000 in 50 Moms running small businesses nationwide. The grant amount was increased from 250 to 500 dollars for their chosen 50 mom entrepreneurs in the following year. In 2022, $500 grants are to be awarded to 50 businesses.
Successful moms can use the money for anything beneficial for their firms, including hiring experts and consultants to prepare the necessary documentation for their capital growth and emergency finance.
Eligibility requirements
Should be a mother
The business should be operating in the United States
Earns an annual revenue of no more than $5 million
3. Halstead Grant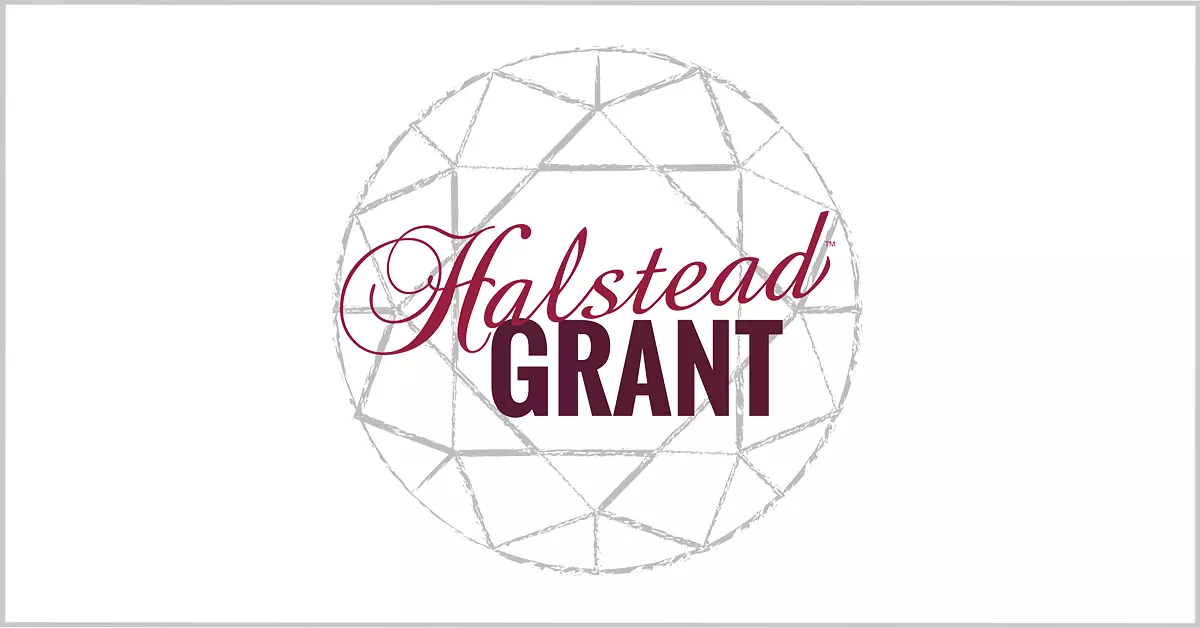 The Halstead Grant was founded in 2006 and has helped many talented jewelry artists secure a position in this challenging field. It annually awards emerging businesses of silver jewelry artists. They will be required to answer 15 questions related to business aside from their design portfolios. This will be useful for them to create strategies to jumpstart their careers.
Aside from the $7500 grand prize and $1000 worth of merchandise, they will be well-recognized in the industry. The judges will choose five semifinalists to receive $250 to $500 and business promotion. After that, they will reward the winner and give compiled and personalized feedback.
Eligibility requirements
Must be a U.S. citizen
Must be a student or a professional jewelry designer who wants to work full-time in the industry
Must have jewelry collection open for resale
Must have a line of fine silver and sterling materials
Willing to sell nationally
Must have clear records (e.g., felony conviction)
Grants for veteran-owned businesses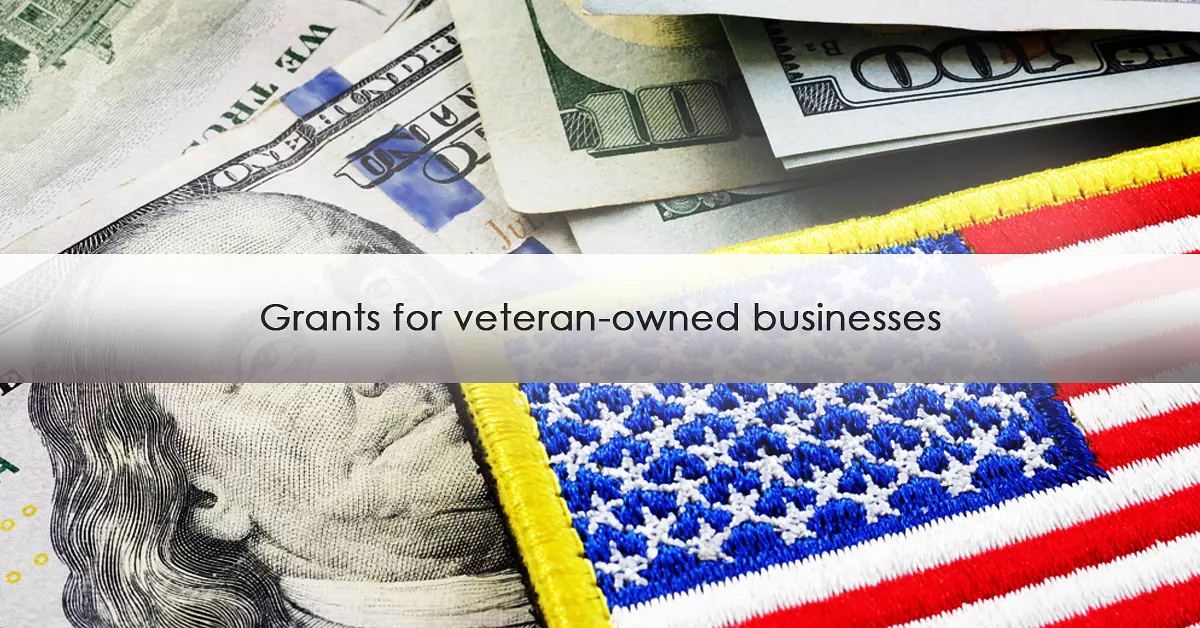 Veterans are people who once served on duty with the navy, marine corps, army, air force, or coast guard at some point in their life. They were later discharged for certain conditions.
After starting a business, they can qualify for veteran certification. The veteran owner should have full control of the business's daily management, decision-making, and strategic policy to be considered one. Also, at least 51% of the business must be owned by single or multiple veterans or service-disabled veterans.
1. Small Business Innovation Research Grant (SBIR)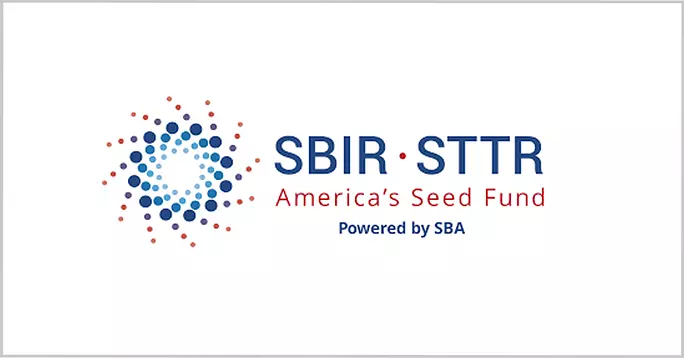 Grant amount: $25,000 to $1 million
The goal of the SBIR Program is to promote technological innovation and economic growth by encouraging the participation of veteran-owned businesses and other small businesses in federally funded scientific research and development.
There are specific objectives, and you must prove that your plan has the potential for commercialization in the private sector. Successful applicants receive awards of approximately $90 million annually.
The average range of grants is from $25 to $250,000. However, if you prove your business has lots of potential, you can receive up to $1 million worth of grants.
Eligibility requirements
Must be an organized, for-profit, small business operating in the United States
It should be independently operated
Must have less than 500 employees and affiliates
Must have plans aligned with EERIE's mission
Awardees of phase I that have earned multiple awards previously must meet the benchmark requirements for progress toward commercialization
2. Warrior Rising Small Business Grants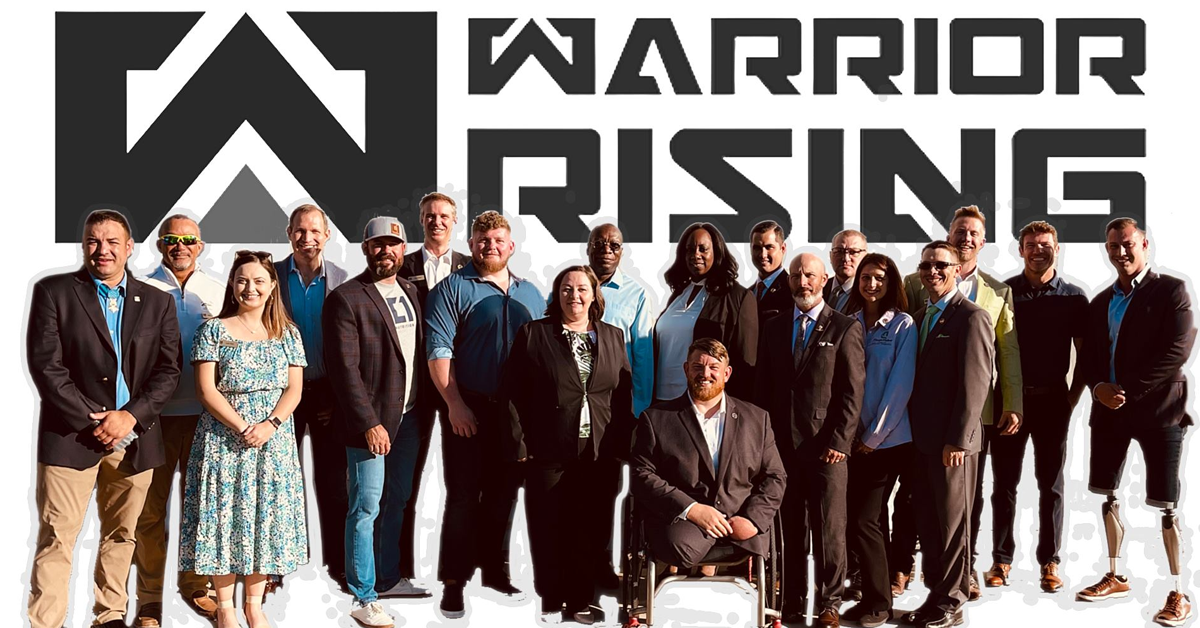 Grant amount: $20,000
Warrior Rising is a nonprofit organization that aims to support veterans to become entrepreneurs by providing business services, funding opportunities, education, and more. Its mission is to empower veterans to be confident, successful, and in charge of their startup businesses.
This grant is only available for applicants after completing the eligibility process and working to create a sustainable business model. It also provides training and workshops in addition to grants to fund the successful veteran's business expenses.
Applicants must complete a phone interview with staff members to learn about their background to become a member. After that, they will need to complete a virtual course. Once completed, they will be offered assistance and mentorship with grant funding opportunities.
Eligibility requirements
Must be a veteran
Must be an immediate family member of the veteran
Businesses must present a sustainable model to qualify for funding

 

https://blog.executivebiz.com/articles/small-business-grants-to-start-and-grow-a-successful-business-in-2022/