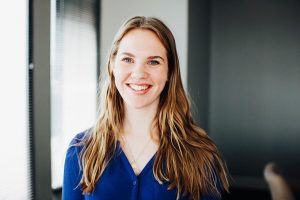 In a profession that has its moments of cutthroat competition, there are some terrific mentors, as well, willing to pass along advice. In service of that goal, we've crowdsourced a handful of genuine questions from new lawyers, each of which we passed along to three more experienced attorneys. A few common themes emerged, which we organized into this article for anyone looking for a little extra mentorship, guidance or wisdom — from those who remember what it was like to be a newly minted attorney.
"When someone graduates, I always say, 'Congratulations; your legal education is half done,'" said Jay Tidmarsh, professor at Notre Dame Law School. "There's so much you learn in the first few years on the job that really finishes your education. You're learning the things that law school doesn't teach you — often how the law affects people and the practical aspects of the law."
This getting-started time is one where new lawyers can benefit from a little extra guidance.
"You'll learn on the job," Tidmarsh said. "And you have to have people who help you like your professors helped you."
Many of the questions new lawyers asked centered around how exactly to look for that help.
"Simply asking questions isn't the pathway to excellence," said John Maley, a partner at Barnes & Thornburg LLP. "Owning the issues, questions and options, with an openness to learn from others. I like young lawyers to act like they are the only lawyer on the case — identify questions and issues, analyze, narrow and then present the question with recommendations."
"Even six or seven years in, I'm still at the beginning of my career and learning every day," said Caitlin Housley-Roth, an associate at Fultz Maddox Dickens in Louisville, Kentucky. While Housley-Roth reiterated the positive in asking questions generally, she recognized the benefit of being able to ask focused questions that get to a specific target.
"I create a list of 'must-get' answers followed by some 'would be great to get' answers so I can plan according to the senior attorney's time restrictions," Housley-Roth explained.
Another common theme centered around handling the sudden responsibility of taking care of internal or external clients — which too often shows up in a new lawyer's life as a time overwhelm.
"The legal profession is one in which you can never do enough for your client," Tidmarsh said. "There's always more you can do. Every single hour of your day can be spent doing legal work, because your obligation is to provide the best legal representation you can, whether you can bill it or not."
Young lawyers need to find a way to integrate work into their life, he said, so that we don't become consumed.
"You're a human being first," Tidmarsh said. "It's a sacrifice, but you have to carve out that time, find other ways you can contribute to your family and to your community. You can't be there with other people in your life if you're always in your job."
"I try to align my time with my priorities and interests," Maley said. "When I started practice, our first son was just out of a month in neonatal care and had a myriad of disabilities. He and my wife were priority one. Six years later, we had our fifth child — the early years are a blur."
Maley's early commitment to family has remained a constant throughout his career.
"Thirty-two years later, we just celebrated their last commencement exercise," Maley said. "Family always came first, but that meant many late nights were for briefing, expert or deposition work, and trial prep. Attend every family event possible — most everything else can be rearranged."
Maley has put this into practice — with his wife, Vivian, and sons, the Maley family founded and runs the Joseph Maley Foundation, serving children of all abilities in an adaptive and inclusive environment.
Coming straight out of years of tough schooling and bar exams, young lawyers also frequently asked for advice on how exactly to develop their careers after landing that coveted first job.
"Don't give up," Tidmarsh said. "In my experience, and from talking to other students, the first few months, they don't really know you're there. Just stay there, and the work will come. Be patient, do good work and more assignments will come to you."
Tidmarsh advises to look out for leaders to learn from in any given area of law.
"It's really important to find a mentor; find someone who is interested in your career and your development so that if something odd comes your way, you can go to them and ask them," he explained.
Networking and professional organizations were a common query.
"I think a lot of people associate networking with going to cocktail hours or joining after-work clubs, but sometimes that isn't possible for people with families, pets or other commitments," Housley-Roth explained. "I would consider networking much more broadly. It can happen when you're traveling for depositions, in an elevator, going to the gym — anywhere. Just be open to it, and be genuinely interested in getting to know others."
Career development for young lawyers will probably involve a move or two at some point.
"Consider people and practice," Maley advised. "If the people you're working with are not honorable, kind and decent — find the off-ramp. If the practice is not to your liking, try to improve with the current employer if possible, and meanwhile look for other good people and good practice opportunities."
He also cautioned young lawyers to consider their lifestyle.
"Look inward," he said. "What's missing, or could be improved by your own self-determination?"
And there was one final question asked by a bold young attorney: Should he date another lawyer?
"Well, I'm married to another attorney," Housley-Roth said. "It's nice having a support system who understands the stress and pressures you encounter in a workday, and who understands that your schedule is subject to change on a whim."
She has a word of caution, though: "If you're a 'leave work at the office' person, I'd steer away from dating another attorney."
"I used to say, before I was a professor that it was always nice to go home to someone who had no idea what collateral estoppel was," Tidmarsh said. "But you find the love of your life where you find them."
Maley agreed: "It seems to work well for many. Love is all around."•
Graham Pilotte is a graduate of Notre Dame Law School and an attorney at Fultz Maddox Dickens in Louisville, Kentucky. Opinions expressed are those of the author.
https://www.theindianalawyer.com/articles/pilotte-asked-and-answered-advice-for-new-lawyers