In this article, written and sponsored by InfoFlo Print, learn about the fully integrated MIS and web-to-print order management system specifically built for print shops, offering unique features and integrations not found in any other Print Management system.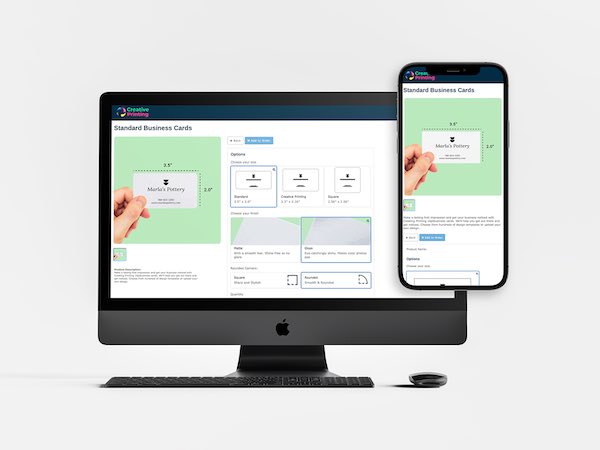 By InfoFlo Print
In today's fast paced and competitive environment it is critical that print production service companies implement solutions that streamline order entry and provide a platform for optimizing production and cost reduction.
InfoFlo Print is a fully integrated MIS and web-to-print order management system specifically built for print shops. It offers unique features and integrations not found in any other Print Management system. InfoFlo Print is your all-in-one system for estimate creation, design approval, production, accounting, marketing, CRM, and online ordering for your customers and much more.
The integrations include a sync with QuickBooks Online to meet all of your accounting needs, CardConnect for online payment processing and in store POS, Shippo for printing shipping labels with tracking, MailChimp to manage your email marketing campaigns, and Twilio to send out SMS and email notifications to your customers.
InfoFlo Print also offers an integrated MIS solution with an easy to use product matrix that keeps your solutions pricing updated and makes getting your store front created a breeze. Powerful MIS pricing fields such as price per unit, square footage, product thumbnails, product gallery, quantity grid with discount showing, file upload, single line text fields, paragraph text fields, conditional fields and more. As a result, all products can be added and managed.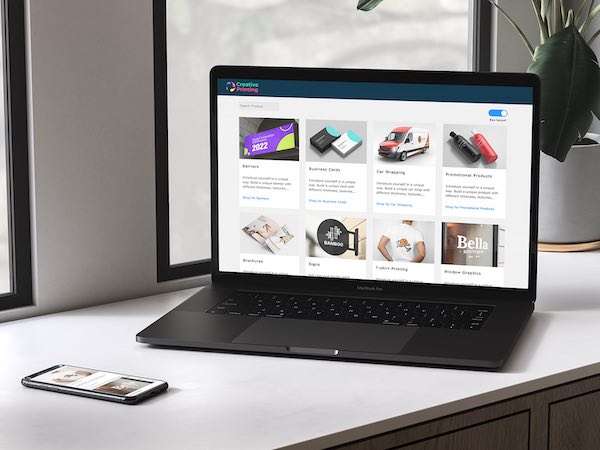 The system lets you create an attractive e-commerce front end store in no time at all for both registered and non-registered customers with the option to register new customers in real-time. Once registered, the customers will have access to their portal. Important features such as allowing customers to re-order, pay for online invoices, pay with previously used cards, and easily re-order, ensures that your sales increase while also maintaining customer satisfaction. Easy web-to-print tools makes online designing for your customers fun and easy. InfoFlo Print even lets you create custom online stores with custom logos and branding in minutes per company, per group, per fundraiser and more.
InfoFlo Print has created a streamlined and integrated workflow, that reduces the touchpoints and increases efficiency, while still being flexible enough to tackle any curveball order. The system lets you create a new estimate and add all products related and includes customizable product templates so that you can also create custom products, with custom names, descriptions, prices and more, all with a few clicks.
Once the estimate is created, you can save it for future editing or send it to the customer via email or SMS, through InfoFlo Print. When your customer receives the estimate, over email or SMS, all they need to do is click on the link which will automatically sign them into the customer portal and load the estimate on any device, including their mobile device, in PDF format. Above the estimate they will see an "Accept" button.
Once accepted, the estimate is automatically converted to an order or invoice and is ready for the customer to pay. From your end you'll receive notification that the customer has converted and if paid, will create a paid invoice.
If an order is placed online by a web visitor or through the customer portal, it is also automatically moved to the order stage with a notification sent to your team.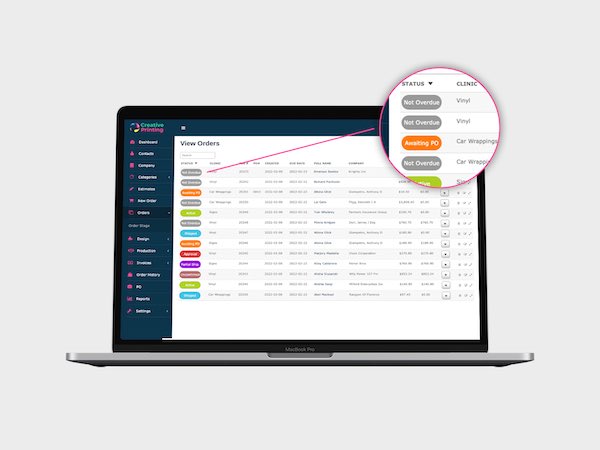 Once the order is confirmed by your team, a docket is automatically generated and it is moved to design or can be moved right to production. If moved to design, the designer can upload the design and it can be sent to the customer for approval in the same way that estimates are sent, over email or SMS. Once approved by the customer, it is automatically moved to production and when finished it is converted to an invoice ready to be sent to the customer.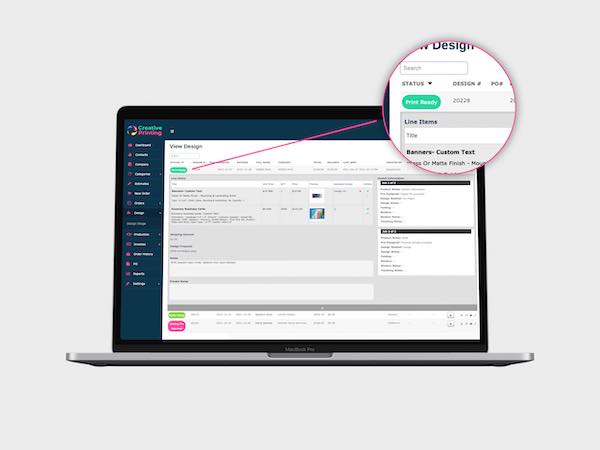 InfoFlo Print let's each print shop customize their order, design, and production stages so that it matches or improves your current workflow. An order can be edited at any stage and the docket is accessible and can be printed out at any stage. Moreover, each line item in an order can be separated into multiple design and production items, while maintaining the same order number so that they can be managed by multiple staff at the same time. User roles can be created for sales people, designers, production and sales can be linked to sales people with reports showing total sales and commissions.
Shipping labels can be created at any point and added to an order with tracking information shown both internally and to customers in the portal. All invoices are automatically synced to QuickBooks Online, with contact and payment information also sent over so that you can keep managing expenses and payroll in QuickBooks like you do now, making end of year accounting a breeze.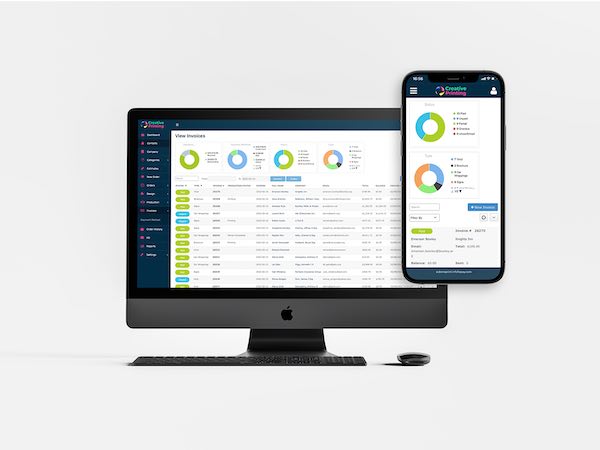 Order history information is always a click away for both internal users and customers. Users can browse the order history to quickly reorder and customers in the portal can view their own history and re-order. The CRM features links contacts and companies together so by just clicking on a contact or company you can view all estimates, orders, designs, productions and previous orders linked, making it snap to find customer information.
The statements feature allows for customers to pay for all unpaid invoices with one click, so with InfoFlo Print, there is no need to send out monthly invoices. If you have corporate customers, InfoFlo Print lets you send out a company statement link to accounts payable so that they can view all orders and invoices from all employees and pay for everything all at once. It simply doesn't get any easier!
Finally, all vendors can be managed and linked to orders with purchase orders automatically generated.
InfoFlo Print truly is a one-of-a-kind solution for the print industry. Its integrated workflow and features are not found in any other solution in the space. This explains why the system is currently used by both small and large shops of all types including digital, screen, large format, and even universities to manage their print orders.
The support offered is also one of a kind. The tech team will work with the print service provider to train their shop and also add all products to the system, eliminating the time and confusion this process can normally bring. Once trained, the print service provider is in full control of the system and can quickly edit products and add new ones. InfoFlo Print is so confident in the system that they are the only ones in the industry to offer a 60-day 100% money back guarantee. Their success can be measured by their 98% retention rate.
InfoFlo Print is worth taking a look to see how it can streamline your shop and offer a simple yet powerfully efficient and integrated solution to make estimate creation, online ordering, order management, invoicing, accounting and sales management all easy and manageable activities on a day to day basis so that you can focus on your bottom line!
Find out more at www.infofloprint.com
https://whattheythink.com/articles/109346-infoflo-print-your-all-one-mis-web-print-order-management-system/