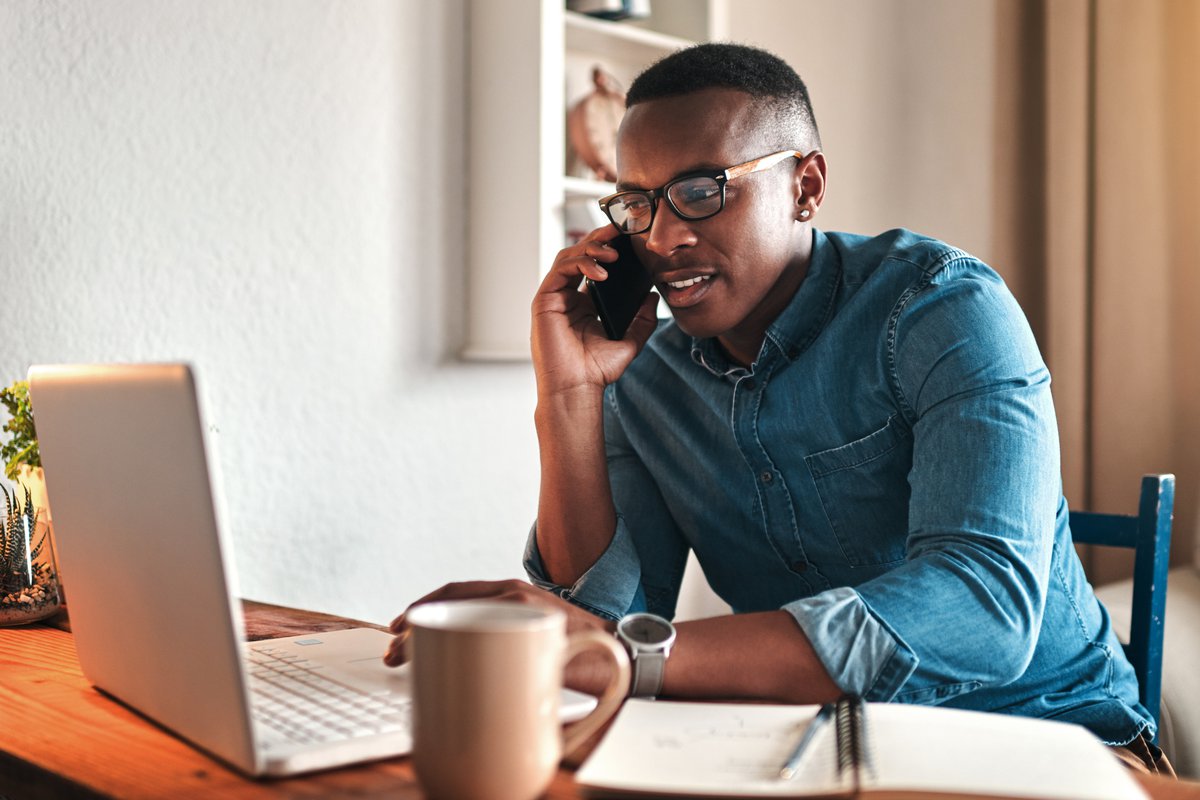 You've heard of CRMs and CMSes and how important they are in sales and marketing, but what are they? This guide breaks down these essential platforms and how to use them.
Sales and marketing are the lifeblood of your business. The yin and yang. Bonnie and Clyde. Cheech and Chong. You get the picture.
The same is true for CRM and CMS, a dynamic duo when it comes to sales and marketing. They're important because unless you excel in both these areas, your business will falter. The U.S. Small Business Administration recommends that small businesses with revenue less than $5 million allocate 7% to 8% of their revenues to these activities, which is a sizable chunk of your funds. It's that important.
But how do you know you're getting the most out of your sales and marketing dollars? Software. Specifically, customer relationship management (CRM) and content management system (CMS) software. These two common software types are vital for any small business hoping to grow and expand.
If you're not familiar with CRM or CMS platforms, it's time to get acquainted with these powerful tools that can completely revolutionize and improve your company.
What is a CRM?
Customer relationship management (CRM) refers to the approach for managing sales relationships between your company and your customer. CRM software is often used to manage that relationship.
It involves tasks such as organizing contacts by customer segmentation, tracking where leads stand in the sales process, and logging notes on customer interactions.
A CRM system streamlines processes and helps deepen customer relationships, boosting sales and your company's overall revenue. The CRM Salesforce, for example, keeps a salesperson organized by providing one place where they can view their contacts, leads, opportunities, and other details related to sales.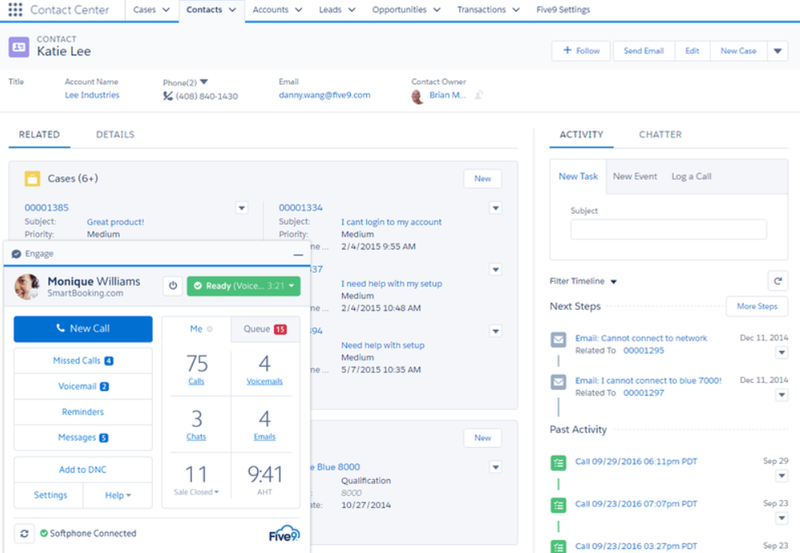 What is a CMS?
A content management system (CMS) or CMS software manages websites and organizes content creation for marketing purposes. CMS features make it easier to create content, post it to the web, and optimize it to attract as many customers to click through to the site as possible. CMS systems are used for marketing and lead generation as opposed to sales. For example, Weebly is a CMS that provides website building, e-commerce, and mobile app features.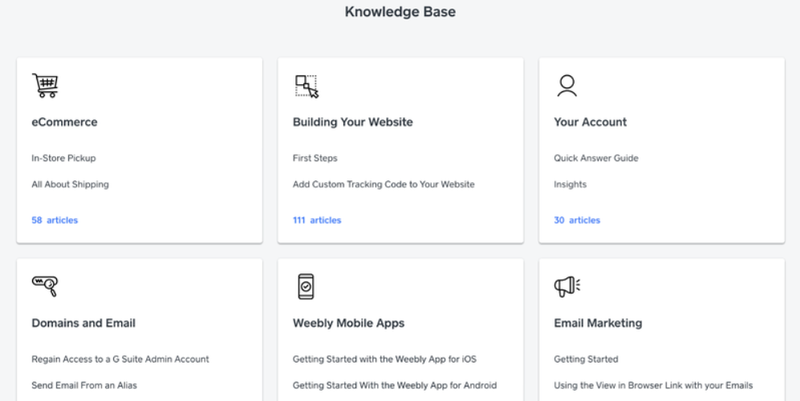 4 functions a CRM provides your business
CRMs generally provide the following four functions to help improve your sales revenue.
1. Customer management
A customer management system will handle your overall relationship with customers. CRM relationship management functions help generate leads and keep customers happy while allowing salespeople to pursue prospects and move them through the sales funnel more efficiently.
A CRM platform stores contact information and tracks the sales cycle, and it should be versatile across applications and available via the cloud for salespeople on the go.
2. Communication
CRM platforms help with communication, both internally and with the customer. These systems track email chains so you know where you've left off with the client, and the software can streamline communication through email, chat, or other methods. Often, these platforms integrate seamlessly with third-party platforms such as Outlook and Gmail.
3. Analytics
Detailed metrics can help sales teams modify their approach and increase their overall sales, so a good CRM platform will track important sales metrics across all phases of the sales cycle.
The system should weave in metrics across sales, marketing, and customer service departments to create detailed custom reports. By tracking, breaking down, and analyzing the performance of the organization, you'll see clearly where the company can improve.
4. Automation
CRM software can automate many tasks, sometimes using artificial intelligence to do so. It may use an if-then-else approach to automate repetitive tasks. Some CRM systems will even autodial so the salesperson can quickly move to the next call as they move through a phone list. These features streamline the process and avoid redundant activity.
4 functions a CMS provides your business
A CMS provides the following four core functions to help your business with marketing.
1. Website and content control
A CMS's fundamental job is to give you centralized control over your website and content creation operation. It aligns website design and content creation with the vision for your brand, allowing you to shape it to fit your specific needs. CMSes don't require a strong technical background, and software tends to be cheaper than hiring a third-party vendor to do it for you.
2. Security
A CMS also handles security, letting you control who has access to the site. The CMS system stores data and content and limits access to those with permissions. You control revisions to the site and who has access to them. A CMS also has augmented document storage and audit trails so you can ensure the integrity of your files and content.
3. Versatility
A CMS improves the search and retrieval of content and files across platforms. You can publish new content at your discretion and make changes to the format as needed. You don't rely on a third party to complete the changes for you, and you can adjust branding approaches in real time.
4. Project management
A CMS provides you with real-time access to search results so you can track your audience and users seamlessly. It offers integrated log audits and tracks delegation among team members to ensure no one is getting overloaded while others have too little to do. You can use the reporting functions to track workflow and conduct general project management.
CRM vs. CMS: What's the difference?
CRM and CMS platforms have some overlap, but they're very different systems with different uses. Let's look at the two core differences between the platforms.
1. CRM has a sales focus
Unlike a CMS, a CRM is focused almost exclusively on sales. A CRM is meant to improve your sales processes and your organization's efficiency. While a CMS can influence sales approaches, it's more about branding and lead generation. A CRM holds sales teams to a greater level of accountability and helps to improve their sales performance.
2. CMS has a content marketing focus
A CMS focuses on the marketing aspect of your business, not sales. In other words, a CMS system helps your organization more efficiently produce content that will attract new leads or prospects to visit your site and enter their information.
This information provides new potential customers for the sales team to reach out to and attempt to close. In a way, a CMS assists a CRM by delivering a pipeline of leads into the CRM that the sales team can act upon.
How to determine whether your business needs a CRM or CMS
So how do you determine which of these two platforms your business needs? Most likely, you should get both — however, if you're a solopreneur, a CRM is probably the more urgent need.
A CRM can help any size of business. It organizes leads and other aspects of sales, which is critical whether you're one person or managing dozens of salespeople. A CMS, on the other hand, makes more sense when you're dealing with a team of writers and want to avoid duplication of effort.
CMSes also provide essential benefits to solopreneurs, such as search engine optimization, content planning tools, and website design. And considering you can find free or low-cost options in both CRM and CMS categories, it would be wise to at least try out a few systems in both categories to see if they can help your business.
Explore other sales and marketing tools
While CRMs and CMSes are important for your business to succeed, don't ignore other vital platforms out there. There's appointment scheduling software for managing your meetings with clients, and customer service software to ensure your clients have a smile on their faces after doing business with you.
Email marketing software will help you reach large email lists of potential customers, and an e-commerce platform can help an online store become a retail powerhouse.
Explore some of the top software options in these categories to see if they offer tools you've been missing to help your business get to the next level.
https://www.fool.com/the-ascent/small-business/crm/articles/crm-vs-cms/