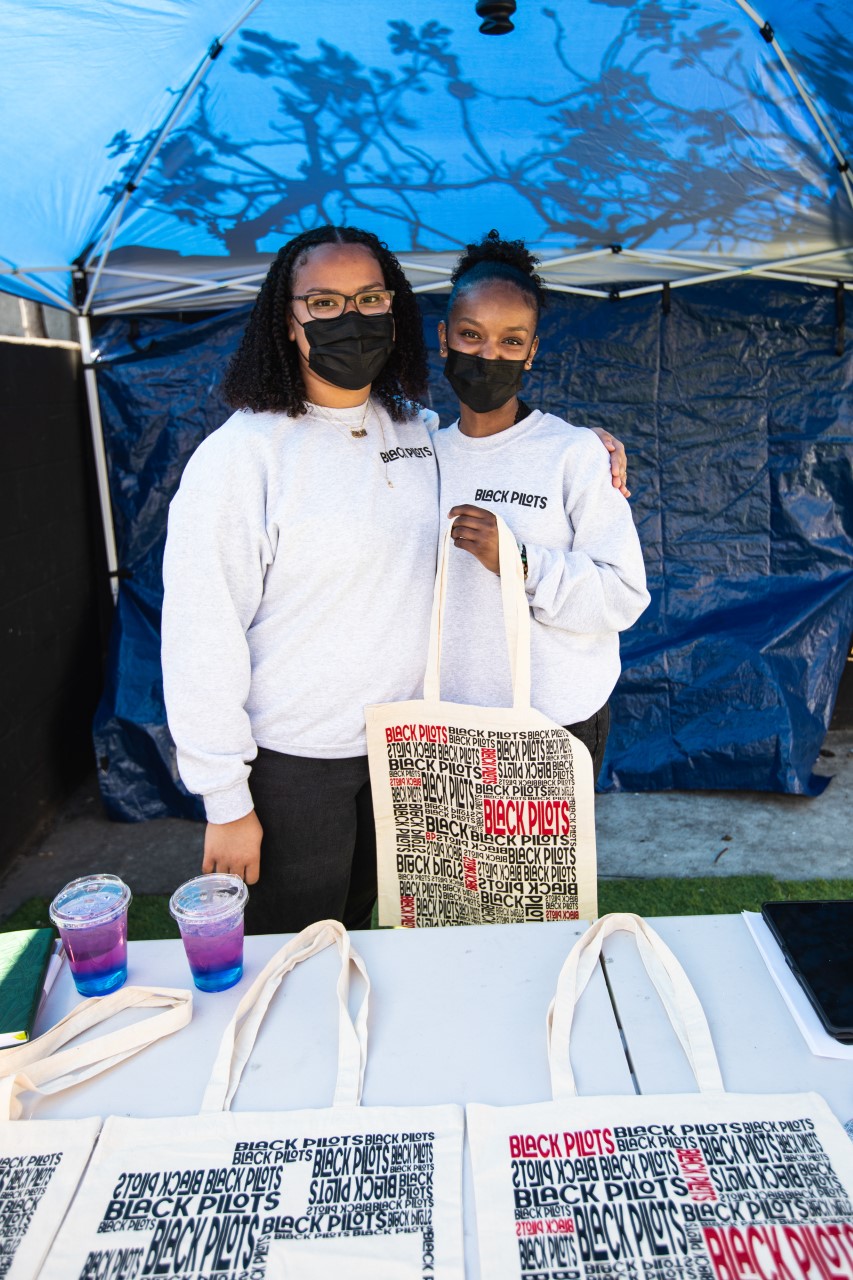 For many individuals who've gone to school, the focus has often been on reading, writing and arithmetic as the core classes.
While those standard areas of education are still key, many schools such as Helix Charter High School are focusing on coursework that will allow students to better prepare for a world after school. Of note, classwork that can impact them in the workplace and also their personal lives.
Giff Asimos heads up the business/entrepreneur class, with mandatory courses in the business career pathway including: Business 109 elementary accounting, business english, economics 1C and empowering entrepreneurship. Other recommended courses available include: World history with an economic emphasis, marketing, economics 121: principles of microeconomics and economics 120: principles of macroeconomics.
"Very few students complete all of the courses," Asimos stated. "The mandatory courses are all completed during the student's senior year. During the first semester students take accounting and business english together, meaning the students are together everyday for three hours. This is meant to create a sense of community. Accounting is taught hands-on as students run an on-campus business called Honeycomb. Honeycomb offers t-shirt printing, engraving, and banner making. Most of our customers are the clubs and sports teams on campus. During the first semester students learn how to use Adobe Illustrator, how to use the t-shirt silk screening equipment, how to use a laser engraver, 3D printer, and banner printing machine and of course how to set up and run an accounting system for a business. In business english, the students read biographies about entrepreneurs and learn how to write cover letters, resumes, and other common business correspondence. The last three weeks of accounting, students begin coming up with their own ideas for businesses."
In the second semester, students take economics 1C and empowering entrepreneurs is their capstone course.
"In the economics 1C program, the students learn about personal finance and investing, how markets work and the basics of how the macroeconomy works," Asimos commented. "In the entrepreneurship course students begin setting up and running their own businesses with access to all of the equipment they were exposed to during the first semester. Students create business cards, a banner, a brochure, website, a space on Shopify, a video commercial and other marketing materials as well as setting up an accounting system for their business. Students run their businesses during April and May and then at the end of May they present their progress to a panel of business people."
Asimos said such classes answers the age-old question of students looking to know why they need to learn such stuff or when they will ever use it.
According to Asimos, on average, some 30 seniors per year complete the business program and are recognized at graduation.
Among the students in Asimos' class is senior Di'erra Thomas (pictured above left with fellow student Aliyah Williams).
"I transferred to Helix my sophomore year and immediately decided to join the business pathway," Thomas stated. "The current course I am taking is Empowering Entrepreneurs; this class has taught me to acquire many skills that'll benefit me in my adult years. The course offers and helps strengthen the skill sets that I will be needing as a young entrepreneur, as well as a young adult."
Thomas, along with fellow student Aliyah Williams, started a business called Black Pilots.
"Aliyah and I created a business with a meaning behind it," Thomas remarked. "'Black' is used as a play on words; absorption of light and 'pilots' means taking leadership of one's narrative. The current products are cotton tone bags and apparel; we plan to expand our horizons for the time being. The goal was to make something that was not only resourceful and stylish but, most importantly, represents a message, a movement: the misrepresentation of black communities. A message that could be displayed to motivate and encourage the youth to follow their ambitions. Eventually, I do see myself constructing my own business once I am all completed with my desired schooling."
For Williams, the business offerings at Helix have many advantages.
"As a student, being able to produce outcomes to solve problems, has made me master the skills needed to develop my ideas as a business owner," Williams said. "This course has given me the opportunity and foundation to take my biggest aspirations and make them a reality. Students have to take it upon themselves to get involved by enrolling in these types of classes, which is strongly recommended."
Williams hopes this experience will open doors once out of school.
"I see myself running a business or two in the future," Williams commented. "Whether a partnership or sole proprietorship, I want to continue producing my ideas after school; voicing my truths through products everyone can enjoy."
• Amy Hull is in her first semester teaching marketing. The marketing class is designed as a project-based learning course where 10-12th-graders explore theories and techniques of marketing.
"After completing this course, students will be able to describe the scope of marketing and explain the economic value and benefits of marketing," Hull stated. "In addition, they will be able to define what constitutes a market and identify key methods used to reach potential customers along with exploring potential marketing career activities and options. This course meets the UC/CSU 'G' requirement. One of the coolest aspects has been utilizing their skills in marketing to do projects around campus."
According to Hull, one of the projects students tackle is creating a promotional video for incoming freshmen and families. That video is to be shown during Helix Spring Fling – a program and department showcase for incoming students.
Hull also teaches a personal finance money management course geared towards instructing students with real-world money management skills. That is in addition to a course to help bridge students transitioning from middle to high school.
The Business 195 Money Management course uses application-based teaching methods to give students the skills and practice in managing their finances now and in the future. The course looks at earning and spending, investing and saving as well as long-and short-term financial goal setting. Students look at real paychecks and investment accounts and credit card statements rather than fictitious documents and practice making real life decisions with accurate information.
The Dual Enrollment course is possible through a Grossmont College-Helix agreement. With a successful completion of the course, students earn transferable college credits while in high school. That is on top of applicable real-life skills.
• Jaime Woodland heads family and consumer studies and teaches a single survival course.
Among the subject matter is basic cooking, employment, moving out, banking, cars, health, etiquette, college or trades, and buying a home.
"This class focuses on covering life and job skills," Woodland said. "I hope that by the time they leave this class, that they will have all of the tools to successfully live on their own when they are ready. We incorporate cooking once a week. This class is really about teaching life skills you will need to tackle no matter what profession you go on to pursue. Students learn the course content through lecture/teacher demonstrations, class and homework assignments, class participation/discussions, journals, reading, quizzes/tests, projects and food labs/videos."
Woodland went on to note that she has had very positive reactions and relationships with students who still keep in touch with her through previous classes.
One of her students, Ian Sandoval, said, "All of the information that we learned about car buying and what to look for with used cars, insurance, etc. was really helpful."
Woodland noted the information Sandoval has learned in class on housing, walking through rentals and roommate contracts made him think about things he wouldn't have known before.
For student Adiella Machado, she noted the class helped her better understand what to look for and think about bills. It also helped as she views a paycheck and W2 and W4 along with taxes.
Student Jasmine Thomas sees the class being beneficial to looking for apartments, writing down what is wrong before moving in and what to think about with roommates.
With more students becoming exposed to coursework to help them out in the real world, Helix High is doing its part to prepare them for tomorrow.
– Reach editor Dave Thomas at [email protected].
Helix High in the business of preparing students for real world