When sexual wellness startup Vibio launched its app on the Google Play Store, it was suspended three times within the first two months. The third time, Vibio's developer account was shut down, and it had to release a censored, stripped-down version of the app. The problem: it used the C word — clitoris. 
It's far from the only health and wellbeing startup that's fallen foul of Big Tech's moderators. 
Fertility testing company Mojo, femtech Fizimed and cannabis startup Sanity Group have all had to tiptoe around certain words and phrases to prevent them being ousted from app stores, social media platforms and online marketplaces. 
It's a major issue: for many of these companies which rely on Big Tech to find new customers, the impact of having their accounts suspended, products misclassified or adverts removed can be dire.
Taboo startups turning heads
"There is no replacement for direct digital advertising on these platforms," says Jackie Rotman, founder of femtech advertising non-profit group the Center for Intimacy Justice. 
For any new startup, advertising on Google, Amazon, Facebook and Instagram or featuring in the Google Play Store and App Store is essential to reach users. 
"It speaks to the monopolisation [that Big Tech has on information]," she adds, "and until we have alternatives to these platforms, [health and wellness startups] are never going to be able to access the hockey stick growth that's enabled by digital advertising."
👉 Read: Sex, drugs and ad bans: How "taboo" startups beat Google censorship
Still, it's not put investors off "taboo" startups too much; according to Dealroom, last year femtech, mentech and sextech startups raised $515m. It's a drop in the ocean compared to the vast sums of cash snapped up by European tech as a whole, but that figure's nearly five times higher than it was in 2020. 
Consumers are also spending more on their intimate wellbeing. By 2025 $75bn is expected to be splashed on femtech globally — double what it was in 2020. And the sexual wellness market is currently worth $35bn. 
So, as consumers and investors warm to taboo health and wellness startups, why are Big Tech platforms still so prudish?
Size matters
When apps and adverts get blocked on Big Tech platforms, one of the major issues for smaller startups is decoding the often vague and unhelpful explanations from customer support chatbots.
Mojo, a startup which sells at-home fertility testing kits for men, had most of its ads blocked on Instagram and Facebook when it launched in autumn last year, cofounder and CEO Mo Taha tells Sifted. Worse still, it wasn't able to speak to a real person who could tell the team specifically why they were blocked.
"We tried to get in touch with Facebook customer support, but didn't manage to [speak to a real person] because we don't spend enough money with them," says Taha.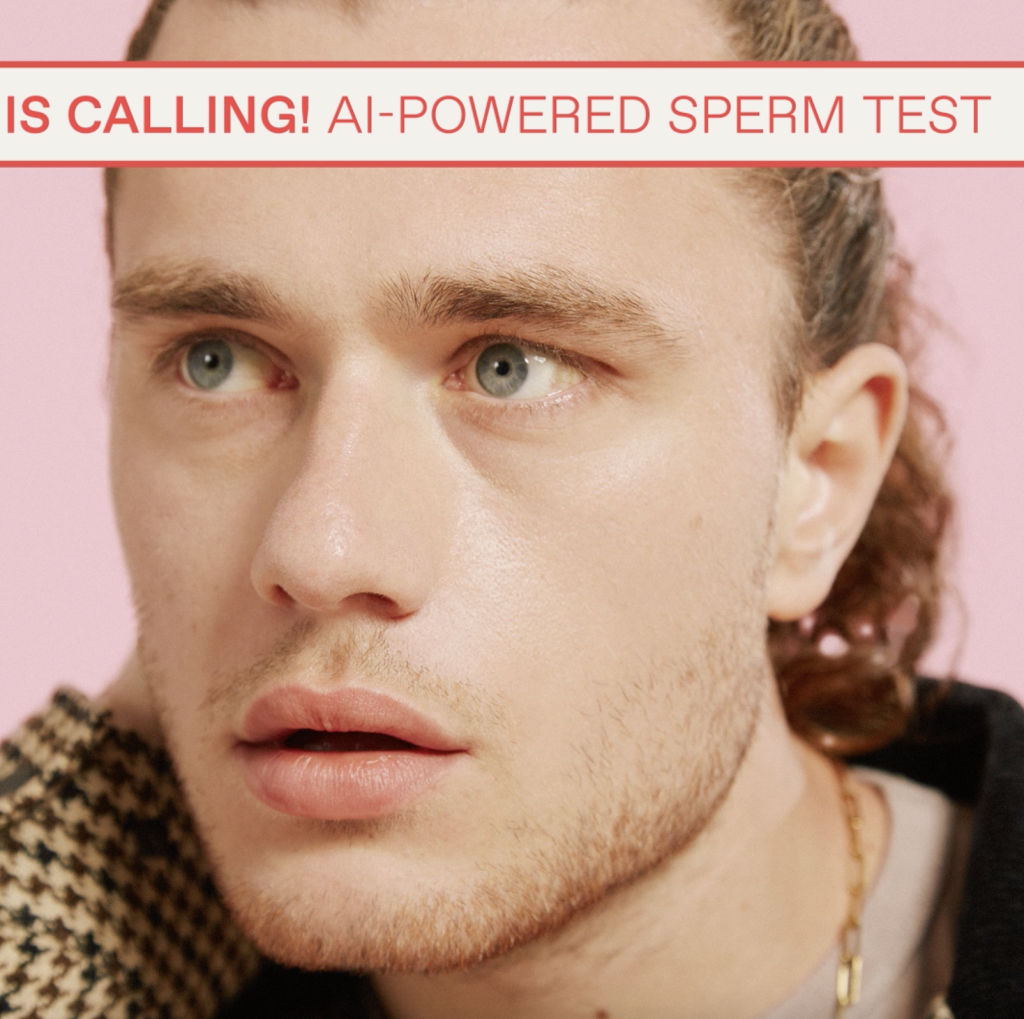 Eventually, a friend of Taha's who works for a large advertising agency that has a "massive account" with Facebook spoke to a real person from the platform on Mojo's behalf. Only after that was Taha able to figure out specifically what the blockers were. 
"They said we shouldn't use the word sperm — but that's what we do," he says.
Taha's experience is not unique. On a weekly basis, Fizimed — a French company developing a pelvic floor trainer to aid urinary incontinence in women — battles against Facebook and Instagram blocking its advertising or social media posts, says cofounder and CEO Emeline Hahn.
"They don't like the shape of the product or what we are saying about it — even though we don't say it's a sexual product," she adds. "Of course, the product can increase intimate wellbeing, but we try not to talk a lot about that on these platforms. Even if we talk about urinary leaks or prolapses the posts get taken down."
What's the cost to startups?
For startups that do fall foul of Big Tech's strict and often uneven censorship policies, the results can be grim. 
Finn Hänsel, cofounder of Sanity Group, a cannabis startup based in Berlin, tells Sifted that even though CBD is fully legal in cosmetic products, adverts for its cannabis product Vaay are "regularly taken down and accounts are blocked due to the affiliation with cannabis in general". 
He estimates that over 200 advertisements have been taken down to date across all its major social networks.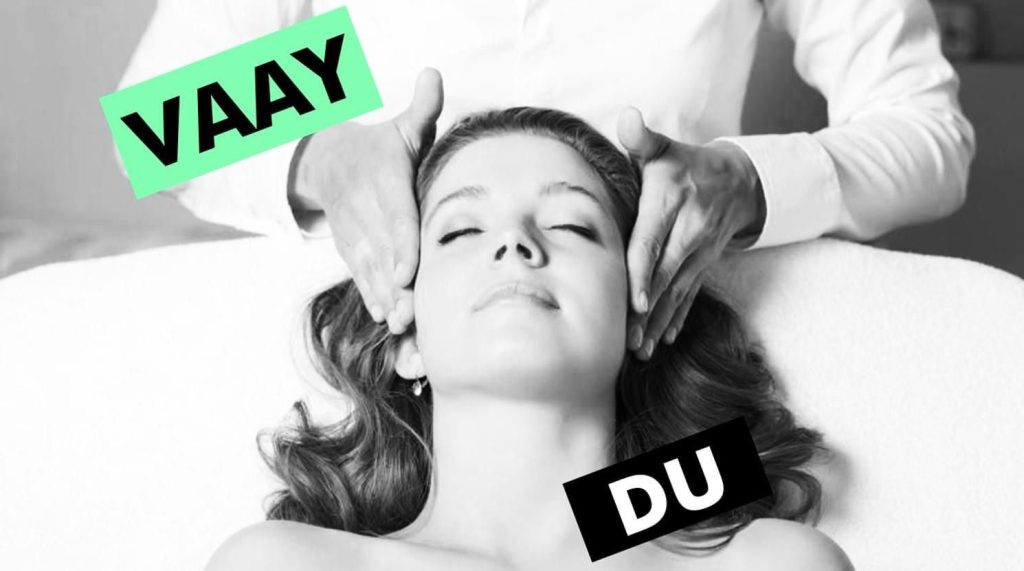 This has seriously affected the company's bottom line, says Hänsel. If it weren't for social media's crackdown on its content, he claims, Sanity Group's revenue could be triple what it is now. 
Likewise, Mojo's Taha tells Sifted that censorship by Big Tech has had a direct impact on its finances. The startup's customer acquisition cost was four times higher than expected, he says, because it had to rely on less conventional (and more expensive) marketing channels like out-of-home campaigns — which are less sensitive to certain words and phrases. 
"This led to a runway problem, and we had to do a capital injection from our existing and external investors," Taha adds. "All combined [censorship by Big Tech] affected — and is affecting — our bottom line and founder ownership."
Vibio's censorship on the Google Play Store, alongside having accounts banned and adverts removed on social media, has also stunted the startup's growth, cofounder and CEO Alma Ramírez Acosta tells Sifted.
"We can't advertise, we've been previously taken down from Instagram — and now the Play Store forces us to censor our language and remove all content," she says. "Our app downloads via Apple's App Store [which did not require Vibio to censor its app] are five times higher than the Play Store, despite Android users representing 75% of users worldwide."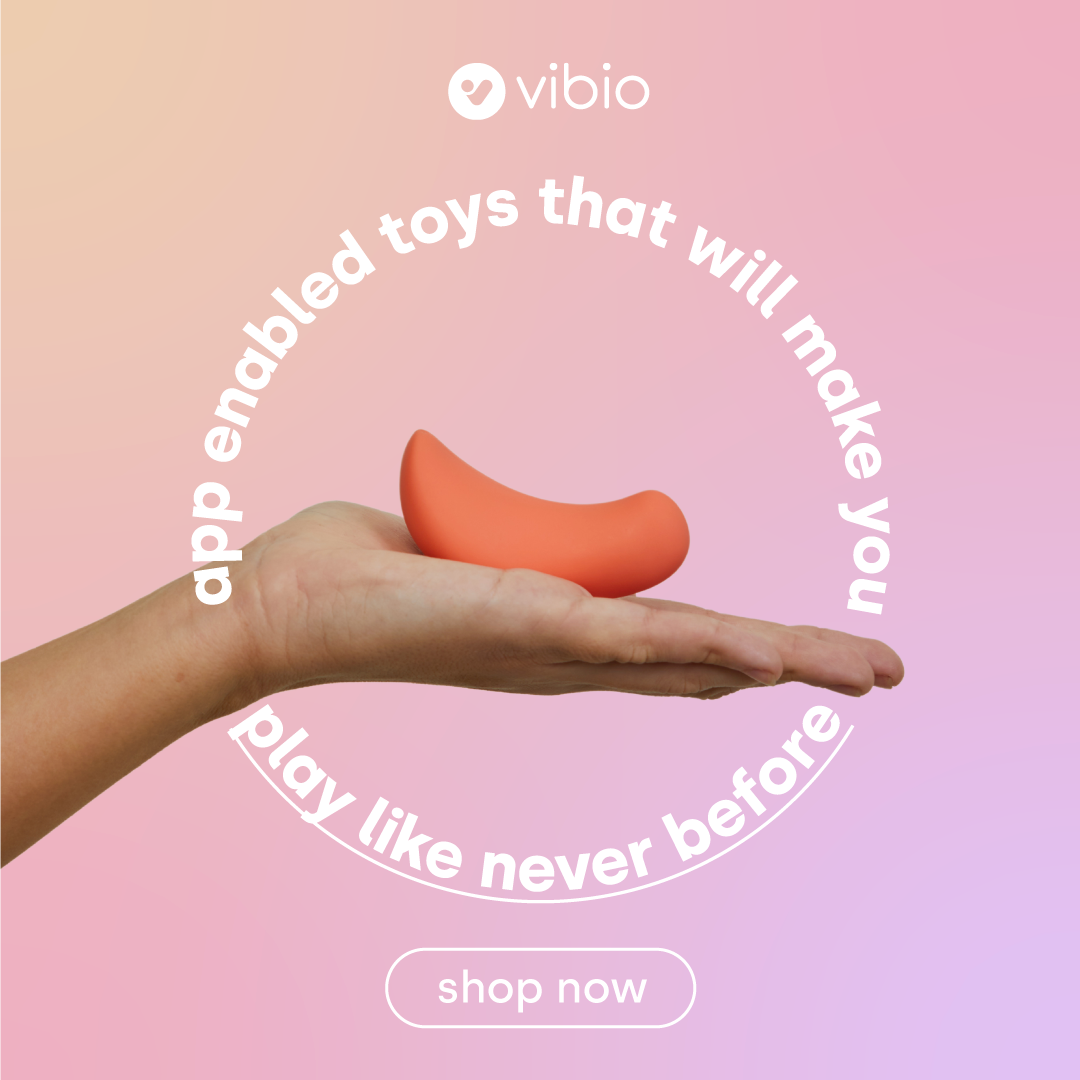 But not everyone sees Big Tech's policies around censorship of health and wellness startups as a wholly bad thing. 
"There are an abundance of bad actors in [the health and wellness space], especially in online pharmacy," says founder and CEO of erectile dysfunction treatment startup Numan Sokratis Papafloratos. 
"There needs to be strict regulation when you're dealing with medication and regulated products."
"The world is built for men"
Big Tech's censorship of healthtechs has a gender bias, too. In January, a report by the Center for Intimacy Justice found that social media companies like Facebook were rejecting femtech adverts far more often than products designed for men. 
Most of these, the report said, were banned because Facebook classified the ad as containing "adult content". While theoretically Facebook allows ads that promote sexual health — such as contraception and family planning — it says they must not focus on sexual pleasure. 
Some examples of banned adverts for women in the report include sexual consent education, a breastfeeding workshop and a Kegel trainer. In contrast, adverts aimed at men promoting lube to "level up your solo time" and erectile dysfunction treatment that helps users "get hard and stay hard" were allowed.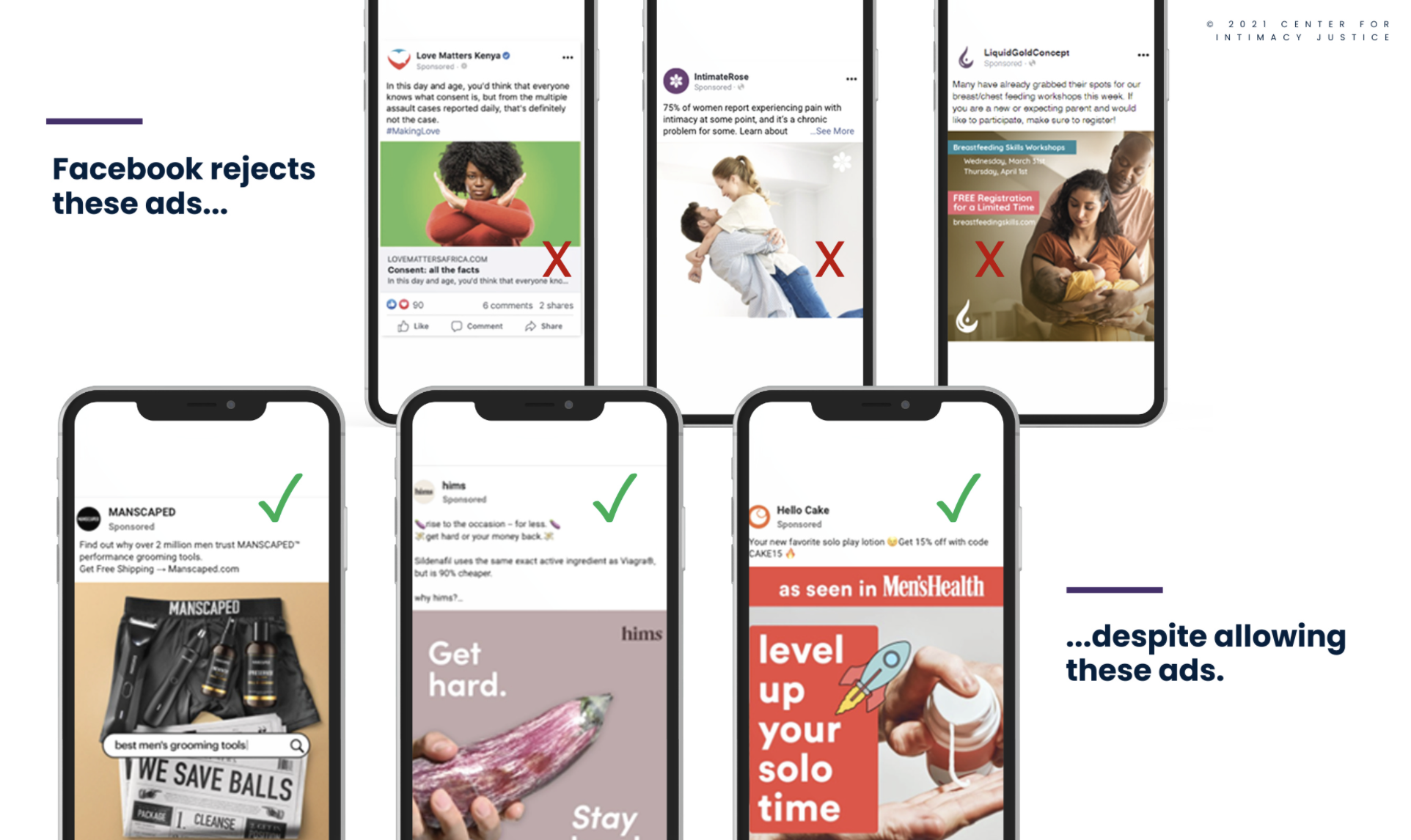 The report chimes with the experiences of many founders that Sifted spoke to. Cindy Gallop, founder of "social sex" site Make Love Not Porn, tells Sifted that "any advertising related to the female lens on sexual health and wellness" is taken down, while anything related to the male genitals is left untouched. 
"Why? Because the world is built for the average man," says Dominnique Karetsos, general partner at Amboy Street Ventures, which claims to be the only female-led fund in Europe focused on sexual health. 
"The input of the digital sphere — those people writing the algorithms for social media platforms — are all men. So, it's ok to talk about erectile dysfunction because the men can relate to it. They can't relate to menstrual periods."
According to CIJ's Rotman, Facebook has known about the problem for years.
"​​Most of the companies [CIJ interviewed for its report] had been trying to lobby Facebook's representatives for years," she says. "So, we know that Facebook has been aware of the issue, it's just that they don't seem to care about fixing it."
Sidestepping censorship
Startups — cash strapped, with few resources or contacts — often come to Karetsos and her team at Amboy Street Ventures and ask "if I can't advertise on social media, how can I sell my product?" 
Her answer is always to "think beyond simply selling a product" and try to "own a conversation that is valuable" to your potential customer. That way, you can often get around the linguistic challenges associated with using the word "vagina" on social media.
For example, if you're selling a vibrator, it's also an "opportunity to have a conversation about bringing in desire and intimacy in a marriage after 30 years," explains Karetsos. 
Mojo turned to out-of-home campaigns like billboards — which are having something of a renaissance among the tech community — to sidestep social media censors. While being far more expensive than digital advertising, they did come with unforeseen upsides.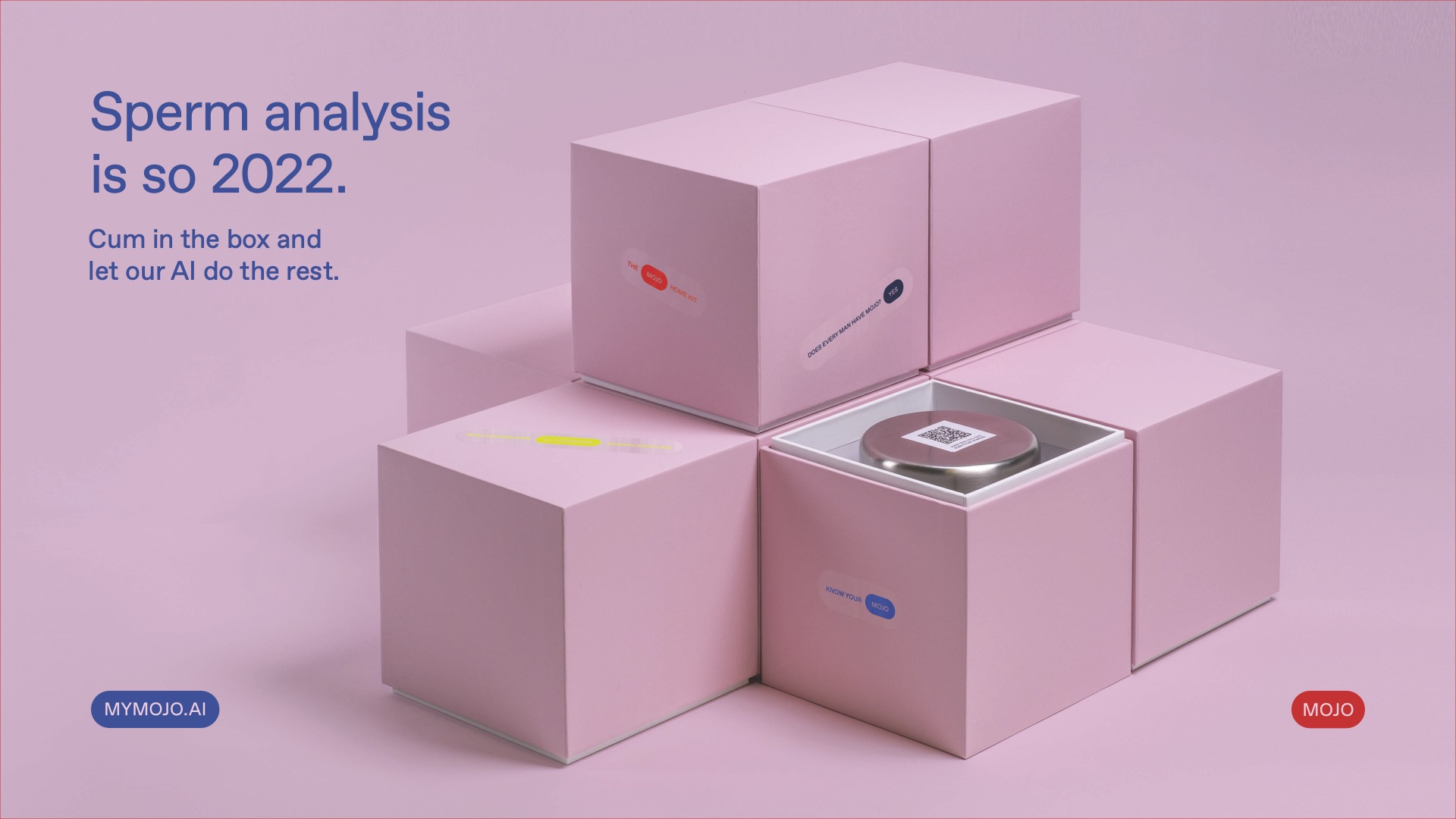 "[Out-of-home campaigns] helped fertility clinics, femtechs and digital health platforms to notice us and become keen to collaborate," Taha tells Sifted. "This B2B2C collaboration helped us grow our user base without compromising our branding or language." 
Using scientific language on digital advertising campaigns also helped Mojo, adds Taha, but that came with its own set of challenges.
"I genuinely do not want to become a classic navy-blue-on-white medical brand speaking in terms that no one understands, just to pass the Zuckerberg test," he says. "[The difficulty for us] is finding a balance between really scientific language and touching on the wellness brand we are building."
"I genuinely do not want to become a classic navy-blue-on-white medical brand speaking in terms that no one understands, just to pass the Zuckerberg test."
While brands will have to get smarter to navigate this "bullshit", in Karetsos's words, what will really move the needle is big and small brands pulling together to form a movement.
"It's the responsibility of high level CEOs, founders, people in policy to get in rooms with the directors of the Metas of the world and invite them to talk about this stuff.
"There has to be an allyship with these big digital giants, because without it, we can't shift the algorithm. We can't shift the narrative."
Miriam Partington is Sifted's Germany correspondent. She also covers future of work, coauthors Sifted's Startup Life newsletter and tweets from @mparts_. Kai Nicol-Schwarz is a reporter at Sifted. He covers healthtech and community journalism, and tweets from @NicolSchwarzK

https://sifted.eu/articles/healthtech-startups-big-tech-censorship-rules/