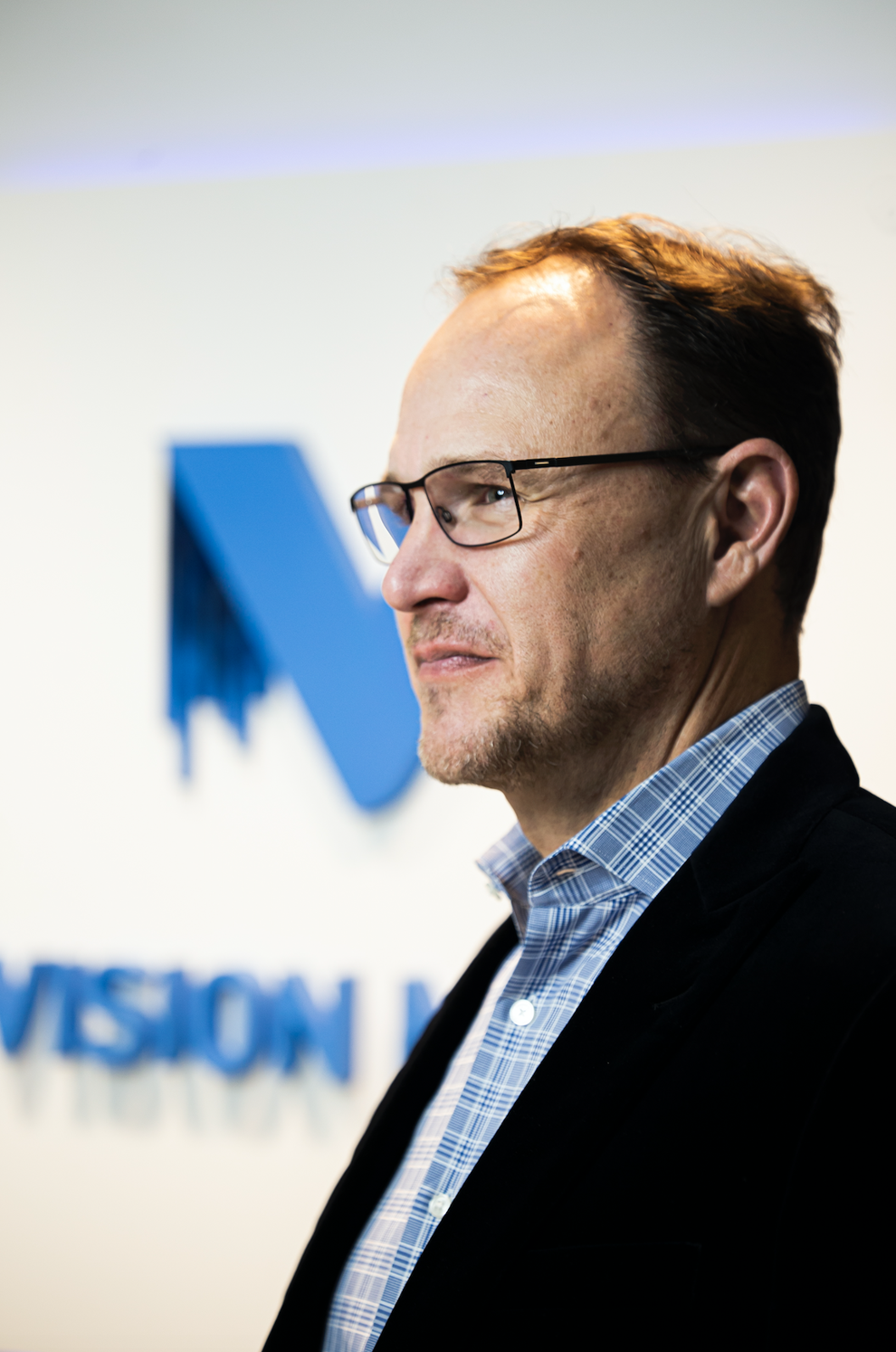 The website bio for Steve Reed, CEO of Bellevue-based Vision Media, gets to the point: He knows media.
Specifically, Reed and his team at Vision Media — an advertising agency that focuses on media buying and planning — help their clients determine when, where, and how they should advertise to capture the most eyes and ears of existing and potential customers. Along the way, Vision Media also negotiates and administers ad contracts, tracks and shares results of its clients' media campaigns through detailed metrics reporting, and optimizes campaigns based on results.
Vision Media's focus is not on creating ads but on placing them where clients get the most bang for their buck. A lot of its work revolves around how clients' target customers are consuming media, which informs strategies for the most efficient and best way to reach clients' targets. Clients include Coca-Cola, LG, and the Seattle Mariners, but also startups and midsize companies.
A former radio sales executive, Reed founded Vision Media in 2002 in San Francisco with his wife, Melanie, and moved to the Puget Sound region in 2005 to be closer to a flagship client it had landed, Washington Mutual Bank (WaMu Bank, which later would fail in 2008 during the mortgage crisis and housing crash). They fell in love with the region, grew their business, raised their children, homed in on what they do best (dropping ad creation to focus on planning and buying), and changed with the times as digital advertising evolved from novelty to ubiquity.
Vision Media expects to place between $42 and $50 million in advertising this year, more than half of that digital.
Reed's vision for the company germinated during his 13 years working in the Bay Area radio industry in sales and operational management, and calling on advertising agencies. In his view, those agencies didn't always use best practices while negotiating and buying media for their clients. He saw an opportunity to use his background in radio sales to negotiate with media and generate favorable terms for clients.
It appears to have been a good move. Revenues have grown consistently since Vision Media launched.
The Puget Sound Business Journal Book of Lists last year ranked Vision Media the 20th-fastest- growing private company on the Eastside, with 71.9 percent revenue growth from 2018-20, and the 42nd-fastest-growing private company in the state.
Vision Media has about 28 to 30 clients at any one time, and while it likes to highlight its work for big companies and is proud of what it does for them, many of its clients are smaller.
"We do a ton of work with local clients and startups; our passion is helping businesses grow, whatever the size," Reed said.
The Reeds just became empty nesters after the youngest of their three children left for college last fall: a son who's a freshman at Princeton University, where he also plays football. They also have a daughter who's a junior at Texas Christian University and a son who's a senior at Pitzer College (California), where he, too, played football.
Reed also checked a box on his bucket list when he got his pilot's license three years ago. We landed a spot on Reed's calendar to learn a little more about him and his 21-person company.
---
What are the kinds of things you do for the Mariners?
We started partnering with the Mariners last year in doing all of their broadcast trade agreements. We negotiate radio for them and do planning for them.
When you say you negotiate radio, you're negotiating advertising rates?
Yes, for selling season tickets and getting people back out to the stadium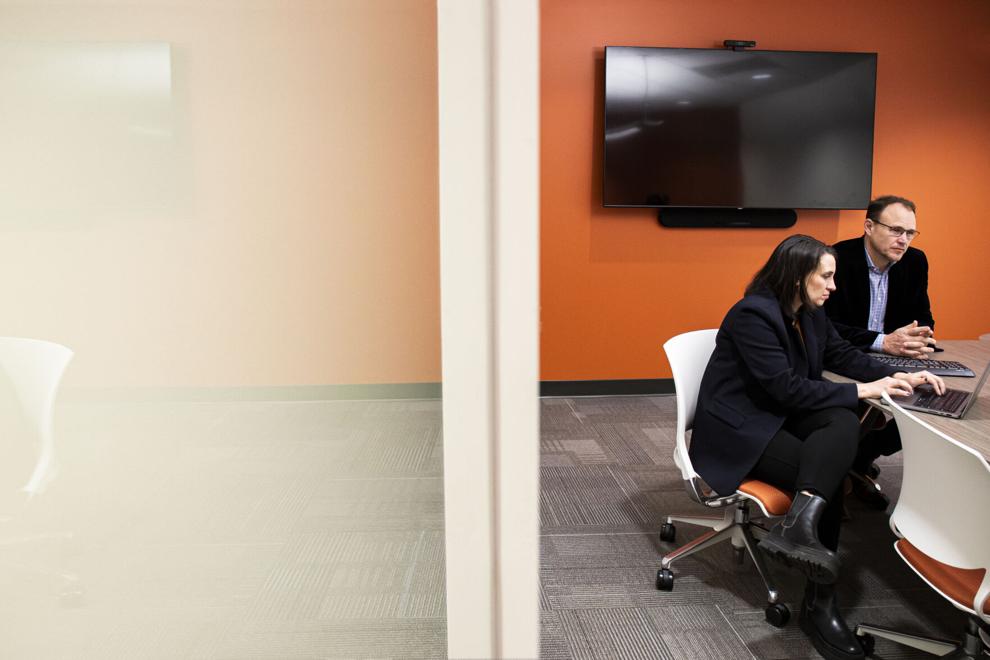 You buy the time for those radio ads I always hear?
Yes. A really interesting point of distinction with advertising agencies is when I started Vision Media, we started as a full-service media agency, which meant that we did both creative, and media buying and planning. And about two to three years into it, I figured out we weren't too good at creative … we weren't bad at creative, but it just was not a strong suit. (Reed noted that most full-surface agencies typically do one or the other better, that it's rare to find an agency that does great creative work and great media buying and planning.) Where we really excelled was in the creative planning and strategy of media, and then on the negotiation side. … After that first three years, we decided what our clients are really responding to is our negotiation and strategic planning abilities … and we decided to focus 100 percent as a media buying and planning agency.
So, all we do is come up with strategic ways to reach targets of our customers, and then we tell them exactly where (their target audience is) consuming their media, exactly how to reach them in the most efficient ways possible, and that was really when the company took a positive turn from a growth standpoint. … We saw this trend that clients wanted both (great creative and placement) … and they were willing to work with two different companies to get that done.
We really kind of hit that in the beginning stages, and we've always maintained that that's a huge advantage to working with a company like Vision Media, is that negotiation and strategy are all we do every single day. And we're 100 percent focused on the efficacy of the media buys, saving clients money, getting them into the right positions to have their messages well-received. … All we do are projects like figuring out what radio stations to use for the Mariners, figuring out if there's great outdoor opportunities for the Mariners where they could be on the side of a building, or they could do a promotion that is out of the box that's going to get them greater attention.
You're able to track exactly how many eyeballs and ears are being exposed to these media buys, right?
Yes. That is a huge part of what we do now. … We used to have an old saying in radio that we know that radio works 50 percent of the time; we just don't know which 50 percent. That has really evolved to the point of us being able to identify exactly how people are consuming their media, exactly how much time they're spending online on their phones, with periodicals, with newspapers — and so we can see in real time what they do, and we're able to track advertising now better than we've ever been able to.
It's not a controversial subject because it just is what it is now, but five years ago, it was feeling very big-brothery; people didn't understand how they were tracked on their mobile devices, they didn't understand how their media consumption habits were tracked. And now … that's the way it is. We have hundreds of companies that are selling tools on how to track the effi cacy of radio and digital and streaming, and it's a great thing for clients and people that are trying to sell products because they can get a lot more granular on who they're reaching. … Whereas, when I got into the business, it was, "This is how many people we think are listening to radio." Now you have more information than you can imagine.
I often have ESPN 710 AM on in my truck. Are you able to track that?
We can't do that yet. Radio is really searching for the way to get as accountable as digital. So, if you're streaming 710, we know exactly who you are … we don't know your name, but we know your age, we know what apps you have on your phone … but from a terrestrial radio signal, we don't have as much information as we would like. We have the Arbitron estimated ratings, but those are just estimates, and they're working on ways to get more granular around who's actually listening.
(Because of 710's sports focus), we know pretty much that that demo is going to be a 25-54 to a 25-plus, male-focused demo. … With Pandora and Spotify, we can deliver only impressions to men. … (For example, if you wanted to target men roughly 50), we could deliver impressions to men that are between the ages of 48 and 54 years old in King County, in between morning drive and lunchtime, and we don't have that ability to do that with terrestrial radio, but we have that ability to do that with streaming radio. … Every app on your phone that you sign up for, you have to accept the terms and conditions, and those … always say that they can use your behaviors on their apps to get more information about how you're using their apps.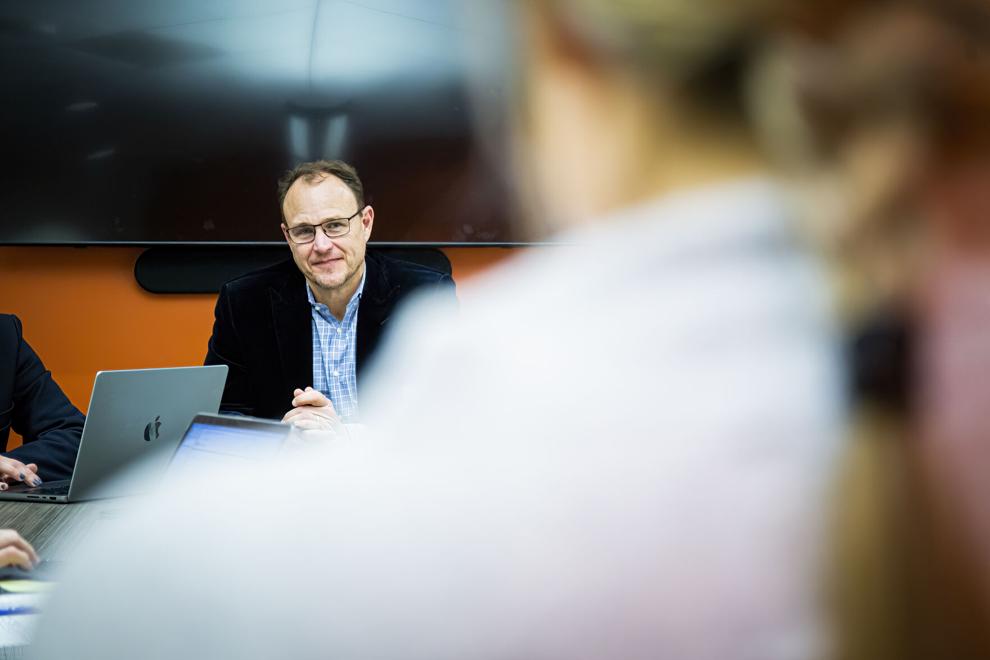 How have you been managing during the pandemic? Are you doing a hybrid schedule?
We are doing a hybrid. Three or four years ago, we built out a brand-new space in Bellevue. We used to be (above) the Matador restaurant in Redmond, in an old historic building. … We outgrew it, and we moved into (the) new offi ces in Bellevue, and then after … about eight months to a year, the pandemic hit, and we had to shut the offi ces down. … We shut down for a good portion of the fi rst year of the pandemic. Then we came back under the guidelines from the governor … on a hybrid basis, where we were kind of easing everybody back into the office. … We figured out … we're really eff ective when we're working from home. I think we were up 34 percent in 2020 during the pandemic, and so there's a little bit of a buzz from the employees about, "Why do we have to come back to the office?" But I'm a big believer in team and culture, and that we're in this business for … not only doing good work for our clients, but building a good, fun culture. So we're … two mandatory days a week in the office, and then you can come and go as you choose on the other days.
And are you going to maintain that going forward?
I think so. I think it's a little bit tough to put that genie back into the bottle. I'm not a big fan of it because I just love seeing people every day, I love the interaction. … The days in the office are a lot of fun, but I don't think there's any rational business reason anymore to say you have to be in the office. … We try to be flexible to meet people where they are, but also still understanding that we want a culture that's engaging and collaborative, and fun to work in.
When you talk about media planning, you're talking about helping clients decide what kind of media — radio, TV, billboard, digital, etc. — but also planning when and how it's going to appear?
Yes.
What are the media that you're typically buying in? Is it radio half the time TV, billboards, digital, email blasts?
We started out as a traditional media buying and planning agency, primarily because there was no digital. … I remember about 10 years ago having a conversation with some folks on our team about the fact that we needed to start to really pay attention to online and digital; and truth be told, if you would have asked me at the time, I would have probably said I just want to be a traditional media expert. I want to be your radio, television, print guy … we're really good at it, we save our clients a lot of money, we're really good at the planning portion. … Then as we picked up the larger clients that were dipping their toes in the pool, it was clear that we needed to have a full-service digital department, and that portion of our business has grown consistently over the last eight years. And we're up over 50 percent of our revenue is digitally focused. So that means programmatic advertising on the internet. That means mobile advertising on phones — anything like that, streaming on Pandora, Spotify, podcasts. … Then the rest is your traditional media: radio, television, cable, print, sports sponsorships, events. … We've always kind of had this phrase that if you can advertise on it or in it, we buy it.
Everything has evolved so quickly in 20 years, thanks to the technological innovations.
It's also changed from an overall industry standpoint. What we've seen is consolidation into these huge media-buying companies. … We've really benefited from that. … What we really found is that we're filling this vacuum of — there's the mom-and-pop advertising agencies that are working with clients that are spending $100,000 a year, $200,000 a year, and then there's these huge conglomerates that really don't care unless you're spending $25 million a year or more — and then we're kind of in the middle, where those types of clients are transformational clients for us and really make a difference to our revenue and our team engagement.
… With big companies like Coke and LG, the feedback that we're getting is that we're so much more responsive; we're so much more engaged in the work. … We're actually thinking about the business where all of our folks have a ton of experience in negotiation, and we're negotiating every single buy. We're not mailing it in; we're engaged, and I think that puts us in a position where smaller companies and large companies alike feel like their business actually matters.
You kind of answered my next question, which is: What makes you guys different than all the other media buyers and planners? Your clients aren't just a number, right?
You nailed it. … I am involved with every single one of the clients that we have on our roster. … We're far more involved. If we can keep a Coca-Cola happy, that just leads to us having opportunities with other large clients or startups that we otherwise wouldn't have. And that's what we thrive on, is when a startup comes to us and says, "Wow; we tried doing this last year, and it just failed miserably — and you guys came in and you had so many new ideas and you saved us money on our media, and it's working."
https://www.425business.com/profiles/ask-steve-reed/article_056c238e-c0ec-11ec-bf41-fb49238a9c25.html